---
Anaylsis of United's primary midfield targets…
With only hours left until the transfer window closes, we analyse what David Moyes' top two Manchester United midfield targets could bring to Old Trafford…
Why United need at least one of them…
Moyes watched his United side lose 1-0 to arch-rivals Liverpool on Sunday, and the midfield was the difference. Steven Gerrard, Lucas and Jordan Henderson out-battled and out-played Michael Carrick, Ryan Giggs and Tom Cleverley from start to finish. With Paul Scholes' retiring, Giggs approaching 40, and Cleverley yet to prove he is true European pedigree, United desperately need to reinforce the middle of the park before the window closes.
What they would bring to United:
Marouane Fellaini: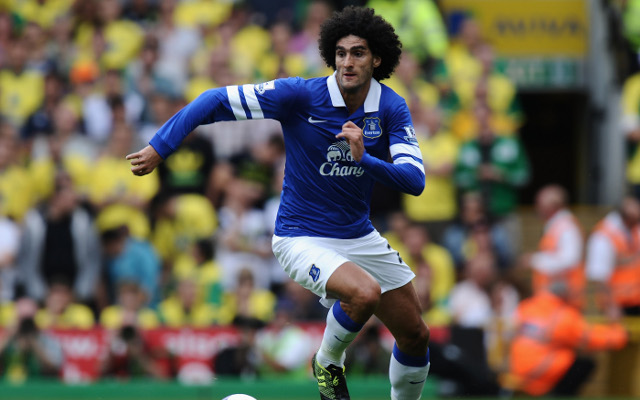 Fellaini brings box-to-box energy, and the raw power and dynamism that is severely lacking at Old Trafford. For as good a passer as he is, Carrick is not mobile, and Giggs cannot be expected to be as the Premier League's oldest outfield player. The 25-year-old Belgian is a huge physical presence in the middle of the park, and provides as good a defensive option as he does an attacking one. Fellaini can tackle and break up the flow of opposition play, but also provides a dangerous option arriving late in the box, and is a fantastic aerial threat. As if well documented, he also has virtually unrivalled chest-control.
Ander Herrera: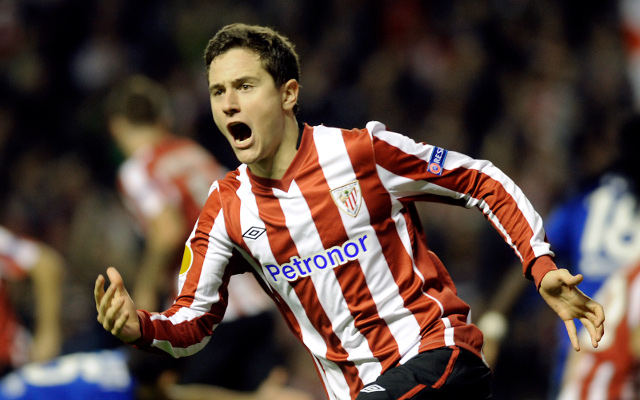 Herrera is the archetypal Spanish midfielder, with a twist: he is composed in possession, technically fantastic, and happy to dictate a match from a deeper position with short, slick passes, but he also loves a tackle. Herrera and Carrick would pass Premier League opponents to death if they played deep lying roles in United's midfield, and while he does not have Fellaini's dynamism, Herrera is still quite mobile. Herrera's technical ability means he can recycle possession from difficult situations, which in turn means space is opened in opposition midfields as he invites players to pressure him – much like Iniesta and Xavi do at Barcelona. More importantly though, his tackling ability would add some much needed bite to United's lethargic midfield.
The statistics:
Fellaini enjoyed his best year in the Premier League to date, scoring 11 times, creating 40 chances, and averaging four defensive actions per match. He won over half the duels he entered into because of his physicality, but only completed 79% of his passes. In United's midfield, he would likely be encouraged to play less direct, and would learn to recycle possession better. No United midfielder scored this many, although all of them had a better pass completion rate.
Interestingly, no other player in La Liga was fouled more times than Herrera last year. This shows how good the Spaniard is with the ball at his feet, as he is capable of getting his body in between the opposition and the ball. He also won 90 tackles in La LIga, which is very impressive, when you consider that between them, Jack Wilshere, Frank Lampard and Yaya Toure won 83.
The ideal scenario:
Ideally, United's midfield would benefit hugely from signing both Fellaini and Herrera. If Herrera could sit deeper next to Carrick, United would retain possession easily, enabling the physicality of Fellaini to harass opponents playing slightly further forward, supporting the likes of Robin Van Persie and Wayne Rooney. United could also interchange the pair depending on what kind of threat was needed, although their differing styles would appear to complement each other perfectly.
Here's how United could line up with both in the side: