---
Italy international says he loves former teammates wife after well-publicised affair.
Inter Milan striker Mauro Icardi has confessed his love for the wife of former teammate Maxi Lopez on twitter.
Check out a hot image gallery of Wanda Nara here!
Lopez and Icardi were teammates at Sampdoria last season and regularly started in tandem up front, before loanee Lopez returned to parent club Catania and Icardi joined the Nerazzurri this summer.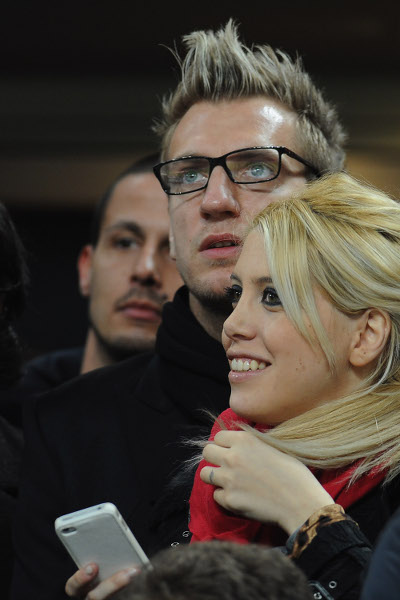 But Lopez's marriage to Argentine model Wanda Nara broke down after she started an affair with Icardi, who has confessed his love for Lopez's spouse on twitter.
Italy international Icardi tweeted:
@wanditanara Te Amo, nunca me sera sencillo decir lo Q siento, PorQ descubri que esas 2 palabras llevan consigo 1 Sentimiento sin Limites!

— Mauro Icardi (@MauroIcardi) November 14, 2013
The tweet roughly translates as: "I love you, it will never be easy to say what I feel, because I discovered that those two words carry with them one feeling without limits!"
Nara reportedly had an affair with Argentine legend Diego Maradona before marrying Lopez in 2008 and has also appeared in a porn film.