---
Extraordinary images from the USA's 1-0 World Cup qualifying win over Costa Rica.
Tottenham's Clint Dempsey got the only goal as the USA boosted their chances of qualifying for the Brazil 2014 with a 1-0 home win over Costa Rica in Denver, Colorado.
But the match will be remember less for the scoreline and more the extraordinary weather conditions in which it was played.
Heavy snow made the pitch almost unplayable but, after pleas from both captains to allow the game to continue, the referee decided against abandoning the match, leaving fans, players and ground-staff to persevere as best they could…
See our image gallery below:
The weather did not deter an enthusiastic crowd in Denver. Although the guy in the red hat is visibly suffering…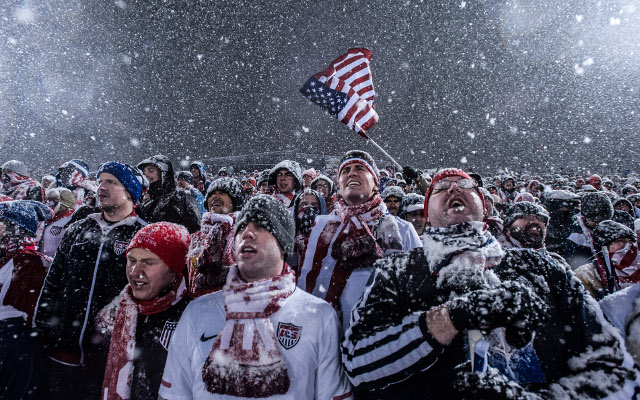 It all got a bit too much for USA captain Clint Dempsey… Respect for the short sleeves though.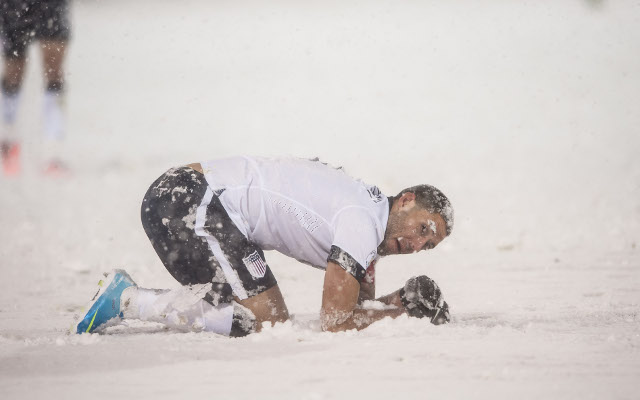 As the snow continued to fall, the pitch more closely resembled an ice rink than a football field.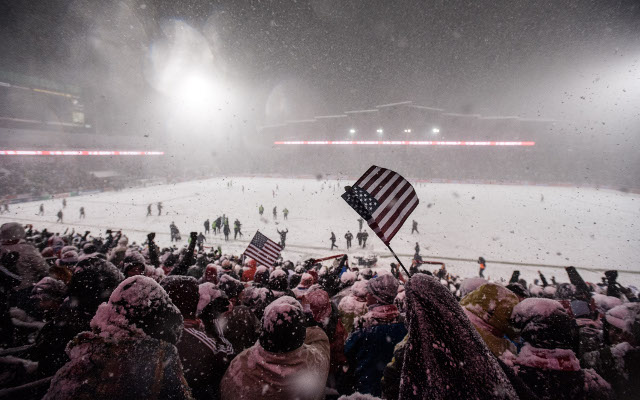 The ground-staff did their best to keep the surface playable, however.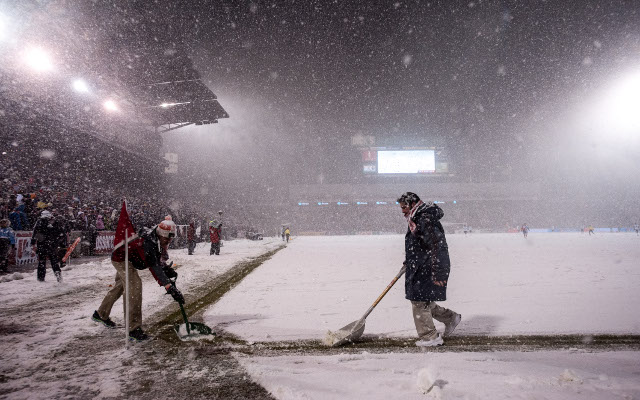 Stoke City's Geoff Cameron lent a helping hand…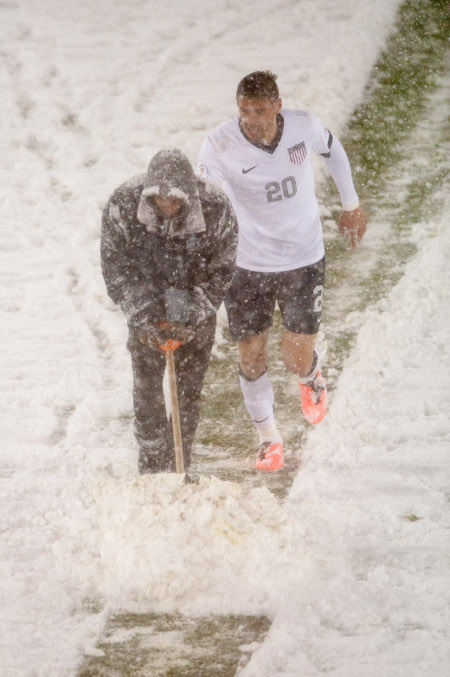 …but unsurprsingly the shovel didn't seem to be working. Enter a guy on a snowmobile in ski goggles.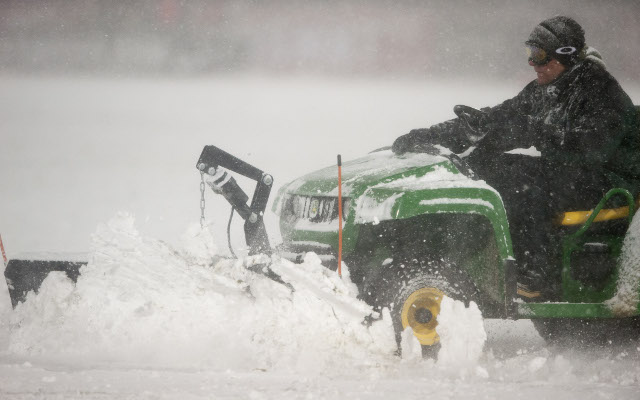 Back to the action, and Herculez Gomez of the USA did very well to actually take this corner.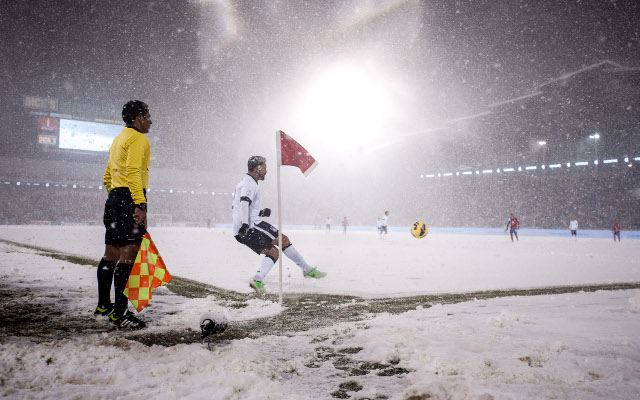 Gomez is challenged by a Costa Rican player who disappears beneath the white stuff.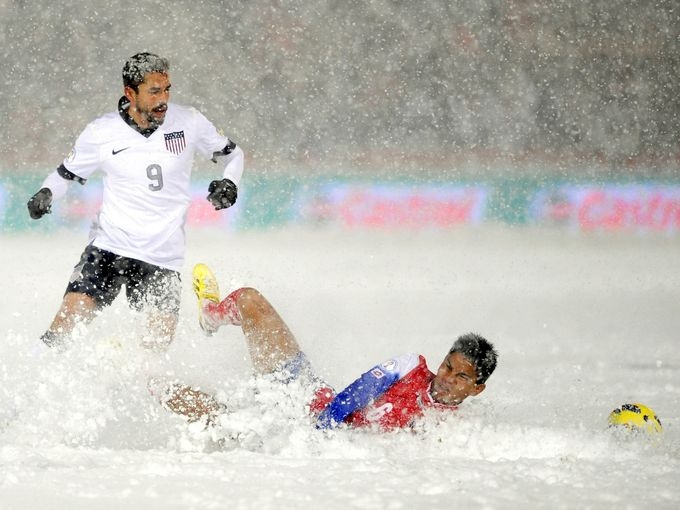 Jermaine Jones' afro got a thorough coating.