---
The ex-editor of the Daily Mirror shows himself up as fool.
Widely disliked journalist Piers Morgan is well known on Twitter for discussing the ex-Mirror editor's football team Arsenal.
Never far away from controversy, Morgan has shown himself up as a hypocrite concerning in-from Gunners midfielder Aaron Ramsey.
The Welshman has netted seven times in eight matches this season and Morgan has praised himself for supporting the 22-year-old – although it was a different story less than 12 months ago.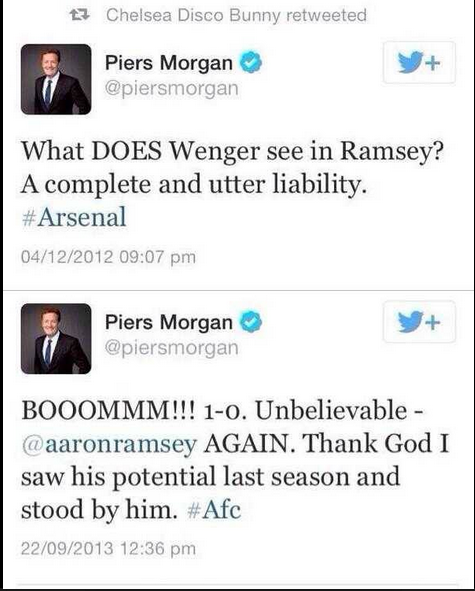 Melanggar Arsenal rumor transfer dan berita dalam Bahasa Indonesia dengan fanatix ID!