---
Unlike running backs and wide receivers, a can't miss prospect is almost nowhere to be found in this year's tight end class.
Football app
2015 NFL Draft: Top 5 WR prospects, Amari Cooper and Kevin White star in class filled with 1st-round potential
2015 NFL Draft: Top 5 RB prospects, Melvin Gordon and Todd Gurley lead saturated class of backs
It's highly possible that the no NFL team will draft a tight end in the first round, but Minnesota's Maxx Williams is a candidate to possibly be selected late in the first round.
However, the rest of the prospects can only hope that they get drafted in the second round at the earliest.
Like the running back draft class, the pool of tight ends has many of its top prospects hailing from Big Ten programs.
Here is a closer look at the top five tight ends in this underwhelming crop.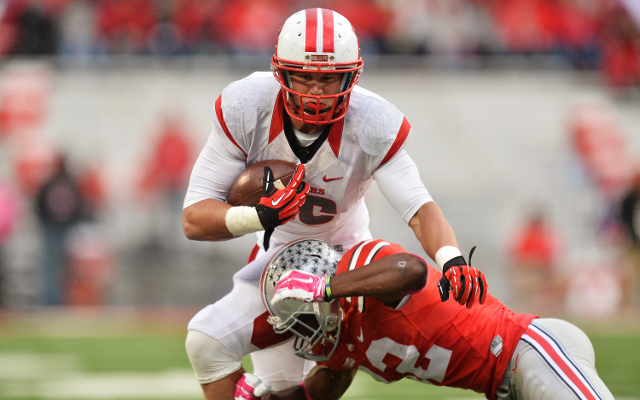 5. Tyler Kroft, Rutgers
The Rutgers tight end had an underwhelming junior season as he caught 24 passes for 269 yards and zero touchdowns. Nonetheless, Kroft decided to skip his senior season and enter the draft. He showed more potential in his sophomore season with 43 catches for 573 yards and four touchdowns.
His speed is intriguing though, as he ran a 4.63 40-yard dash, which ranks close to the top for the 2015 tight ends' Combine times.
Projection: Round 4-5