---
Defending champions Chelsea will begin the 2015-16 Premier League season as title favourites this weekend.
However, Arsenal, Liverpool, Manchester United and Manchester City will all be keen to dethrone Jose Mourinho's men.
Who will eventually triumph in May next year? The writers at fanatix have had their say by predicting how the table's top four will look once all 38 rounds of fixtures have been played…
Jordan Chamberlain says…
Arsenal, Chelsea, Manchester City, Manchester United. In that order. Chelsea would walk it if Diego Costa stayed fit all year, but he won't. Falcao's shoddy backup.
Steven Green says…
Man United have made big strides to get themselves back in shape for a title challenge, but as it stands they still need another striker. If they get one, they'll no doubt be strong contenders.
1. Man U
2. Chelsea
3. Man City
4. Arsenal
Jonathan Machlin says…
The addition of Petr Cech plus another incredible season for Alexis Sanchez will give the Gunners the perfect boost to knock off Chelsea and leap past Man City to claim the Premier League title.
1. Arsenal
2. Chelsea
3. Man City
4. Man United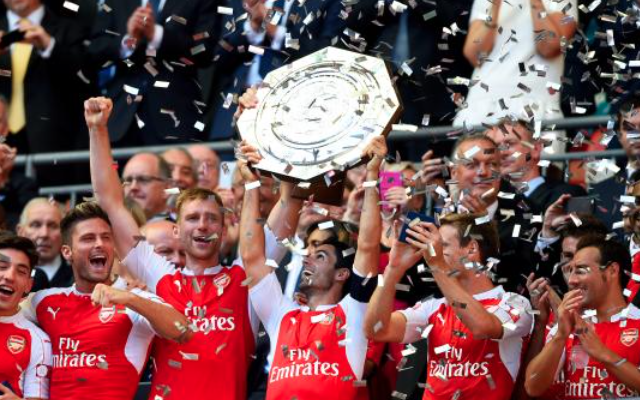 SEE MORE:
Every NEW Premier League kit RATED: 40 strips ASSESSED
Predicted Premier League Team of the Year 2016 – 3 Chelsea stars, Man U pair & Liverpool magician IN
5 new signings who MUST impress fans QUICK: Liverpool, Man Utd & Chelsea recruits have points to prove
Glen Harrington says…
Can see both Manchester clubs going backwards this year. I think City are still stuck with too many players that are past their best and have been forced to spend money on English players to comply with Premier League rules – is Fabian Delph really getting near that team?
Something doesn't feel right at United – Louis van Gaal is throwing the cash around again but he doesn't seem to be doing it with much sense. Memphis Depay looks a good buy but I fear for them if they lose Wayne Rooney to injury, and they still haven't solved their issues at the back.
Chelsea will be strong again and Arsenal could well improve now they've got a decent keeper.
Liverpool can't be as bad as they were last season, surely…
1. Chelsea
2. Arsenal
3. Manchester City
4. Liverpool
Max Miller says…
Chelsea will be champions. Unless Arsenal buy a striker or Manchester City buy a centre-back before September, the Blues will be too consistent for their rivals.
1. Chelsea, 2. Man City, 3. Arsenal, 4. Man Utd. However, Liverpool could pip United if Benteke scores regularly. Fourth will be some way off the other three.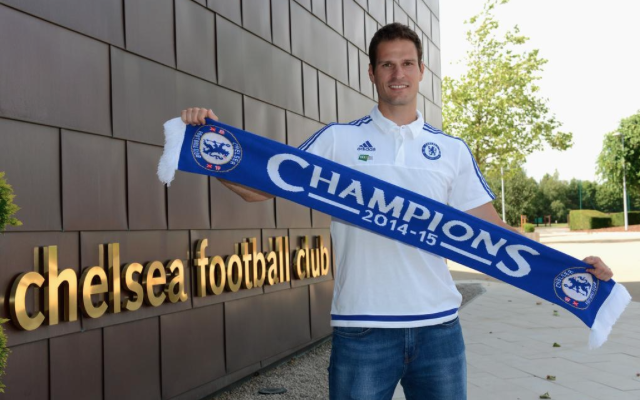 SEE ALSO:
Karim Benzema transfer: Spanish pundit confirms "100%" Arsenal interest and €60m striker kitty
Man United's new formation: 3 different 4-3-3 styles LVG may play this season
New poster boys to ROCK Premier League: Terry, Rooney, Ozil & Gerrard to be REPLACED as fan faves
Mohamuud Jama says…
It is the Gunners' time and providing that they can keep their players fit, they possess the experience, quality and hunger to reach the pinnacle.
Looking at the fixtures list, if they're close to the summit of the league in the final few months, put all your money on Arsenal. They have a favourable April & May.
Arsenal 1st – Chelsea 2nd – Man City 3rd – Man United 4th
Mark Brus says…
Boring answer, but Chelsea still have the best squad overall and won very comfortably last season while others have not improved enough. Arsenal to run them closest, but ultimately fail.
1. Chelsea
2. Arsenal
3. Man United
4. Man City
Charli Casey says…
Chelsea will win the title, but only just above Arsenal. Manchester City look a side in serious need of youth, with an unconvincing manager at the helm, while Manchester United have world-class quality, but they don't yet have the feel of a team.
1. Chelsea
2. Arsenal
3. Man United
4. Man City
Ashley Attlee says…
The odd blip aside, Arsenal have been one of the best teams in Europe over the last eight months. They are in fine form, and for the first time in a while look genuinely capable of challenging. Petr Cech could be massive, and defensive stability could be the difference this season.
Chelsea will come close again, but will fall just short. As will Manchester City – injuries playing a part.
Manchester United don't look capable of forming a cohesive unit, and may even lose out on Champions League qualification to a well-strengthened Liverpool side.
1. Arsenal
2. Chelsea
3. Man City
4. Liverpool