---
"He loves football but he sometimes can't understand how it works and it confuses and upsets him."
Newcastle United boss Alan Pardew says Mike Ashley does not understand football, which 'confuses and upsets' the Magpies owner.
Ashley bought a majority share of Newcastle in May 2007 and has made some baffling decision during his tenure at St James' Park, including handing Pardew an unprecedented eight-year contract and appointing Joe Kinnear as director of football this summer.
Pardew was forced to defend Kinnear's lack of transfer activity during July and August, which no new player arriving at the club on permanent deals, but the Toon have made a solid start to the new season.
But in a cadid interview with Sky Sports' Goals on Sunday programme, Pardew has hinted at frustration with the way Ashley operates.
"Mike is a strong character who has been a success in his whole business life and is a genius in that world – but when you come to football the logic doesn't quite fit," he said.
"He loves football but he sometimes can't understand how it works and it confuses and upsets him, and when he is upset he does things that aren't brilliant for the football club.
"That's just Mike and he has funded the club, made sure we have no debt – other than to himself – and supported me, but unless we get a billionaire from deepest Russia we are probably not going to be able to compete with the likes of Man United, Man City and Chelsea, which is what our fans want."
Pardew again defended the club's transfer policy, hinting that while Ashley remains in charge, Newcastle will have to sell before they can buy.
"We were after flair players and when you get into that market as a Premier League club, you have your league and divisions like the Bundesliga chasing them because they are a rare commodity, so it is difficult to get them over the line.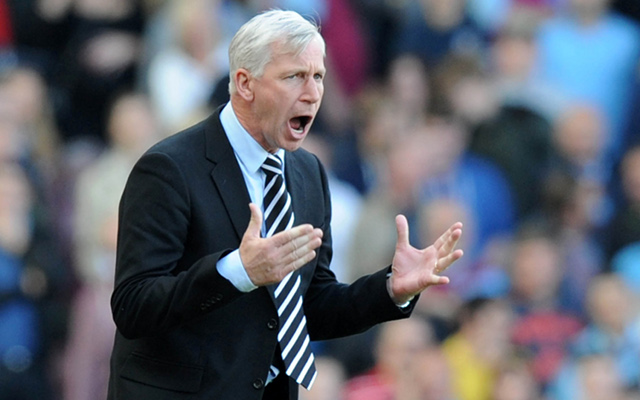 "Loic Remy has been a great signing and given us what we didn't have last year which is a striker who can play, build the game and finish, while he has a nice manner, is comfortable with our group and has the confidence to play for Newcastle, too.
"But Mike has put in about £200million of his own money and I don't think he wants to put any more of his own money in.
"If Yohan Cabaye had have gone we might have had more to play with and got a striker, but I'm glad he stayed because he is an important player and such a talent in terms of his technique and manoeuvring of the ball, and is good a midfielder as I've worked with.
"We did have some words when he tried to force a move, though, and he has some making up to do."