---
Newcastle United's new kits revealed!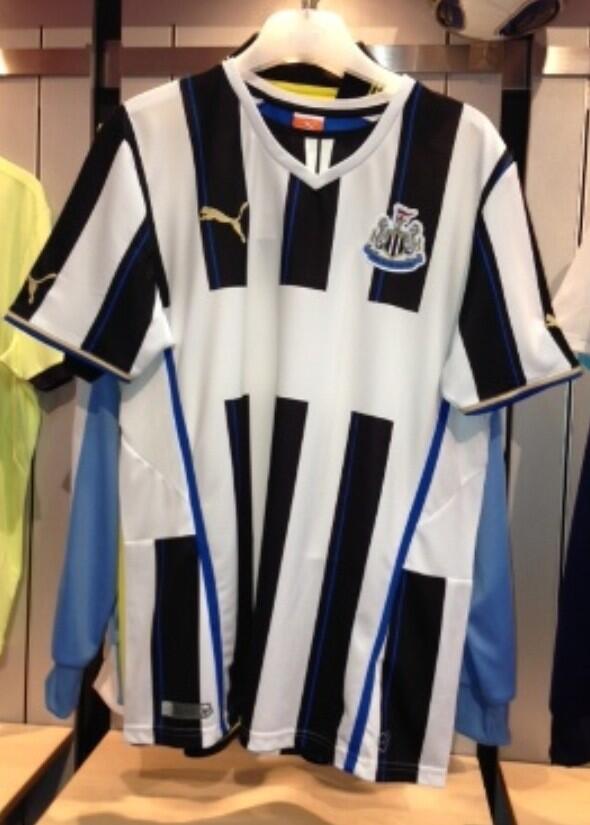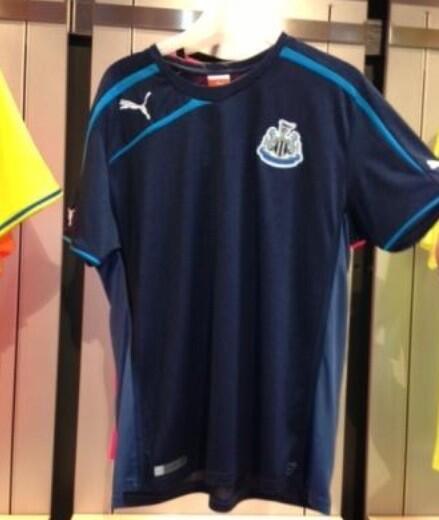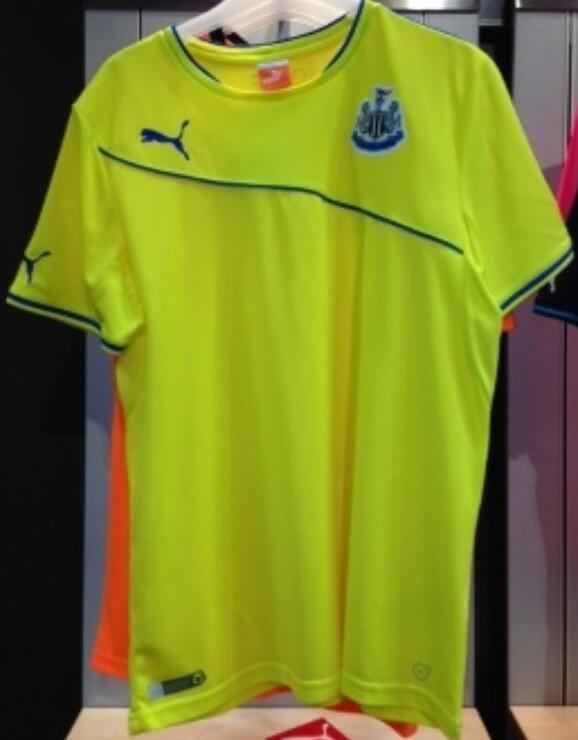 Newcastle United's kits for the 2013/2014 were leaked across social media sites on Thursday.
There were no surprises with the home kit, a v-necked number in the traditional black and white stripes.
While there is some speculation that the other two kits are training tops, it looks to us as if they may well be the away and third kits.
If so, the midnight blue "away" kit is ruined by the dodgy "speed stripes" either side of the Puma logo.
But it is "third" strip that really catches the eye, a fluorescent orange that will appeal to the wackier sections of the Toon Army.
You've got to picture all the kits with the Wonga.com sponsor splashed across the front of course and, judging on how things are going, a big fat Football League badge on either arm…