---
Chicago Bulls legend spotted enjoying the golf with a huge cigar.
Former basketball hero Michael Jordan looked as though he was the real winner of the Ryder Cup after being spotted watching the action whilst puffing on a humongous cigar.
Read More:
Live Ryder Cup streaming – Stream the Ryder Cup live
(Pictures) Amazing Ryder Cup WAGS In All Their Glory.
Ryder Cup USA WAGS
The creme of the sporting elite have been making their way to Gleneagles in Scotland this week as Europe and the USA square off in the bi-annual golf tournament.
But they don't get much greater than Michael Jordan, the basketball legend who was an NBA champion six times, and, of course, starred in the 1996 classic movie Space Jam.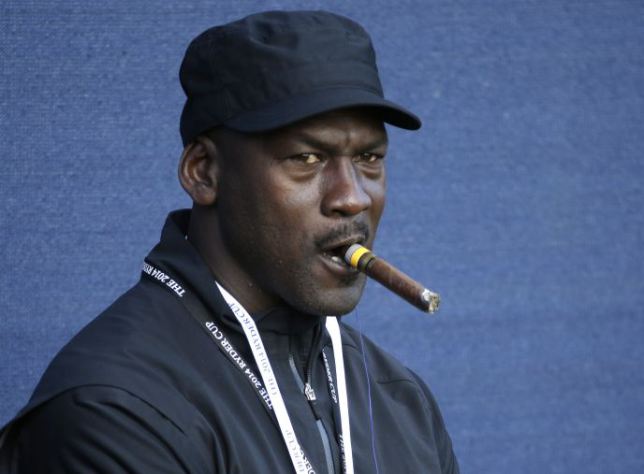 Jordan has been named as one of USA captain Davis Love III's back room team, and UK clubster Ian Poulter spoke of a rather intimidating encounter with the former Bull.
"I remember walking off the tee box at 13, looking over and he kind of wagged his — I don't know if you can call it a finger, it looked like an arm — this big finger comes up and he was wagging it at me, pulling a face as if to say, 'We've got you,'"
"I'm a little golfer, Ian Poulter, playing golf in the Ryder Cup, and there's legend basketball player Michael Jordan psyching me out in the Ryder Cup!"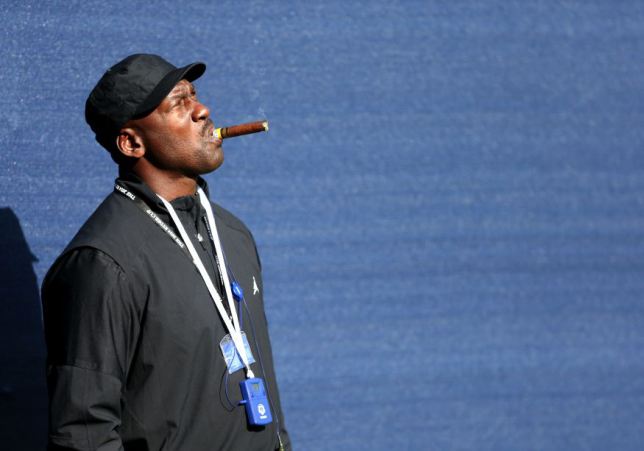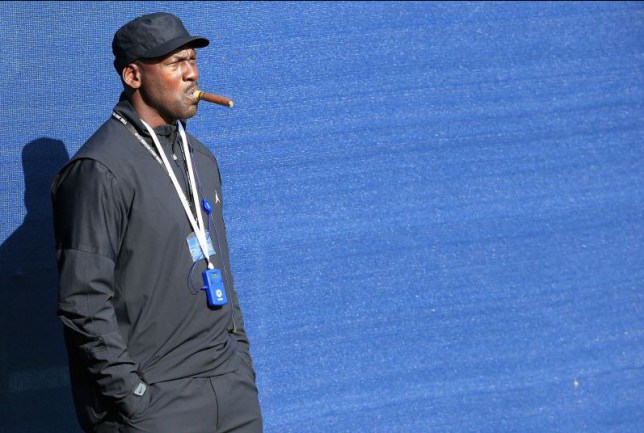 SEE ALSO: Hot gallery of Andy Murray girlfriend Kim Sears.