---
Melbourne's winning run ended at 15 games in the NRL. 
The Canberra Raiders have cause the upset of the round in the NRL to defeat the Melbourne Storm 24-20 at AAMI Park.
The victory for the visiting Raiders sees the Storm's unbeaten run, which extends back to last year, end at 15.
After a see-sawing battle for much of the first 50 minutes of the game a try to Reece Robinson saw the Raiders skip out to a handy 12-point lead.
However, the defending premiers showed they were not going away and replied through Justin O'Niell to narrow the gap to eight.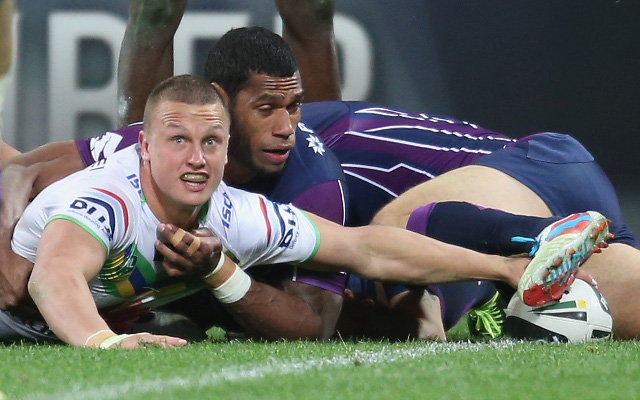 Boom winger Mahe Fonu crossed for his sixth try for the year for Melbourne and the result was back on the table as the home side came within a converted try.
But that would be as a close as the Storm would get to pulling off the comeback win as the Raiders chalked up their most impressive victory of the year to edge closer to the top eight.
Canbera's large pack of forwards did their job as they rumblled down the middle third of the field to create metres out wide for Terry Campese, who showed signs he is getting back to form after returning from a knee injury.
Ferguson said Canberra have been playing than their 4-4 record suggests and said they need to keep up the hard work on and off the field.
"We have been tyring all year and couple of results have not gone this year, we worked hard for each other and we got the result," Ferguson said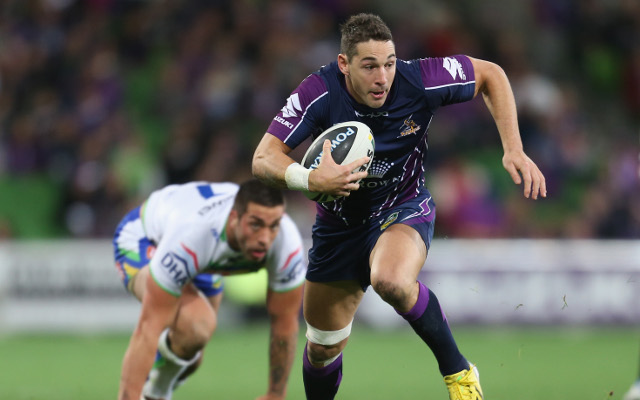 Storm playmaker Garth Widdop said his side shot themselves in the foot too often as they gave away too much possession through a lop-sided penalty count which favoured Canberra 9-6.
"We were our own worst enemy our penalty count was very high, when you give away that much ball
you can't really win," Widdop said.
"Our discipline let us down today and the Raiders are a good side and they capitalised on that."
Canberra will look to make it four wins from their last five games when they host Newcastle next weekend, while the Storm will look to get back in the winner's circle when they face the Penrith Panthers.