---
With the 2015 NFL Draft just two days away, teams are planning to fill their holes to make a playoff and/or Super Bowl run.
Football app
2015 NFL Draft: Top 5 TE prospects, Maxx Williams heads a paper-thin class
2015 NFL Draft: Top 5 WR prospects, Amari Cooper and Kevin White star in class filled with 1st-round potential
Many teams still find themselves in need of help on their offensive line. Luckily, there are many promising options in this year's class, especially in the pool of tackles.
There's a good chance that teams such as the Dallas Cowboys will not use a draft pick on an offensive lineman, but there are sure to be plenty of them selected in the first round.
Here is an in-depth look at the top five offensive linemen in the 2015 draft class.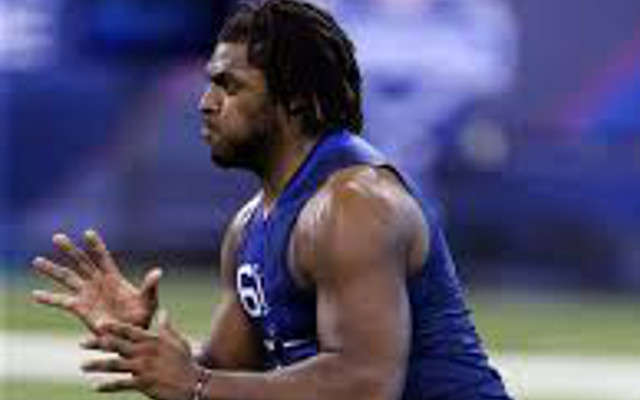 5. T.J. Clemmings, T, Pittsburgh
The Pittsburgh tackle started all 26 games in his last two seasons, which proves that he can be durable. There are concerns about a stress fracture that he sustained, but he insists that he has not felt any pain. Clemmings offers plenty of upside and offers potential as a franchise right tackle, but his injury will be a concern for some teams.
Plus, he has no experience as a left tackle in college as he only played on the right, and he recently moved there from defensive end. However, this shows that he has plenty of athleticism.
Projection: Late 1st round-early 2nd round