---
The 2015 NFL Draft finally produced some drama as the first trade took place when the San Francisco 49ers traded their 15th pick for the San Diego Chargers' 17th pick.
Football app
2015 NFL Draft: St. Louis Rams make shocking decision by selecting RB Todd Gurley 10th overall
2015 NFL Draft: New York Jets land DL Leonard Williams with 6th overall pick
The Chargers used their pick to select Wisconsin running back Melvin Gordon, who was the runner-up for the 2014 Heisman Trophy.
This section of the draft was mostly filled with offense, as the New Orleans Saints and Miami Dolphins addressed that side of the ball. Here is a more in-depth look at picks 13-16.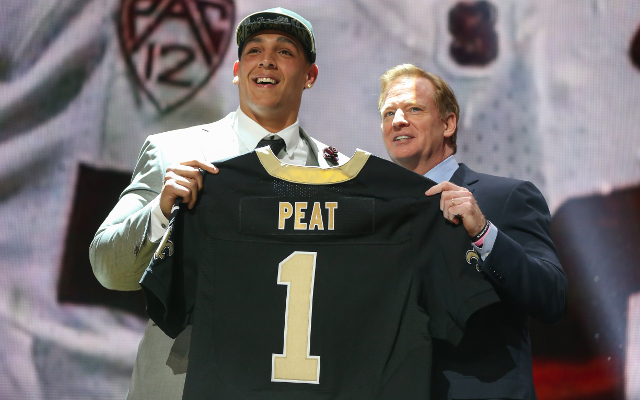 13. New Orleans Saints – Andrus Peat, T, Stanford
The Saints were widely expected to address their defense with their first pick, but they shocked experts by selecting the All-American tackle from Stanford. While their offensive line was not a glaring issue like some of their defensive positions, Peat was clearly a best player available choice as he was viewed by some teams as a top-10 pick.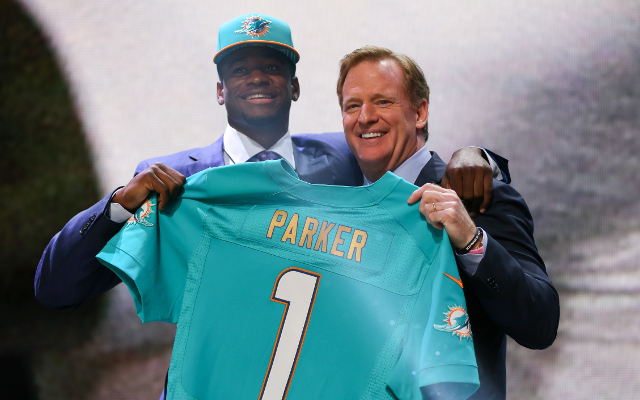 14. Miami Dolphins – DeVante Parker, WR, Louisville
Quarterback Ryan Tannehill has been given the weapons he needs to succeed now, so it's time for him to continue to improve and blossom into a Pro Bowl passer. Parker has the potential to be a No. 1 receiver, and he should take pressure off of Jarvis Landry and Kenny Stills.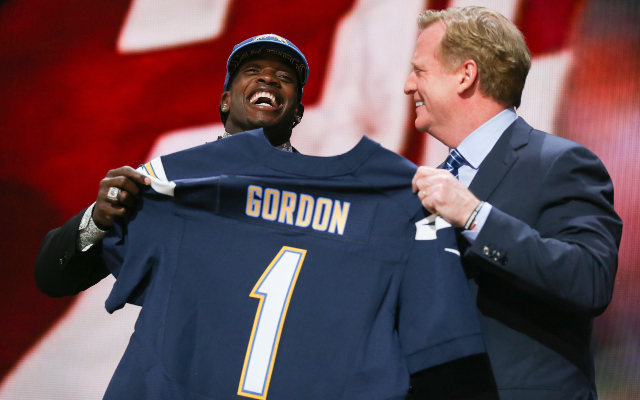 15. San Diego Chargers – Melvin Gordon, RB, Wisconsin
This may be the flashiest pick of the draft. Gordon will be an ideal replacement for the injury-prone Ryan Mathews, and quarterback Philip Rivers is sure to be breathing a sigh of relief.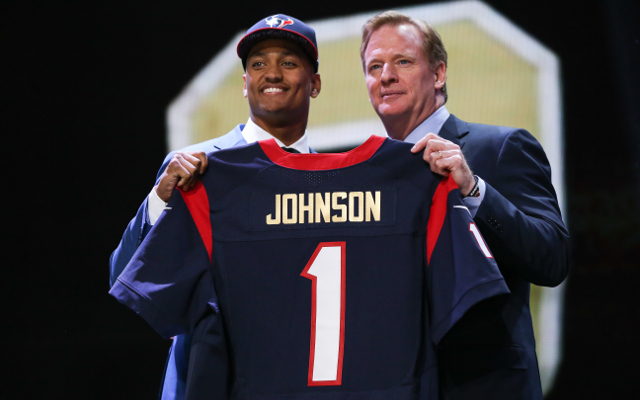 16. Houston Texans – Kevin Johnson, CB, Wake Forest
The Texans are apparently planning to move on from Johnathan Joseph, and they only have Kareem Jackson behind him. Johnson has the makings of a potential No. 1 cornerback, and Jackson will benefit from his presence after signing a new contract with the Texans.