---
The first four picks of the 2015 NFL Draft went mostly as planned, as quarterbacks Jameis Winston and Marcus Mariota were the first two players taken.
Football video app
2015 NFL Draft: Tampa Bay Buccaneers select Jameis Winston 1st overall as Tennessee Titans take Marcus Mariota 2nd
2015 NFL Draft: Fanatix mock draft 2.0 – Winston and Mariota go 1-2
Outside linebacker Dante Fowler Jr. and wide receiver Amari Cooper followed suit. The Washington Redskins were next to pick, and they made a somewhat shocking pick by taking offensive lineman Brandon Scherff.
The Redskins upgraded their offensive line though, which was needed as Robert Griffin III is entering put up or shut up time.
Here is a closer look at Scherff and the next three picks in the draft.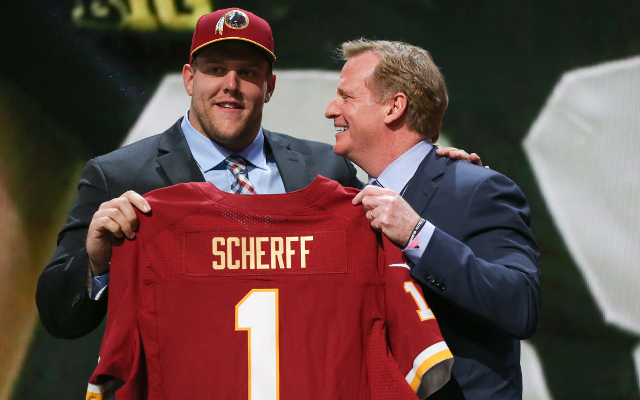 5. Washington Redskins – Brandon Scherff, T/G, Iowa
The Redskins have a Pro Bowl left tackle in Trent Williams, so why not take an offensive lineman with a top-five pick again? The Redskins desperately needed to upgrade at guard though, which Scherff is capable of playing. He may start out at right tackle though if not at guard.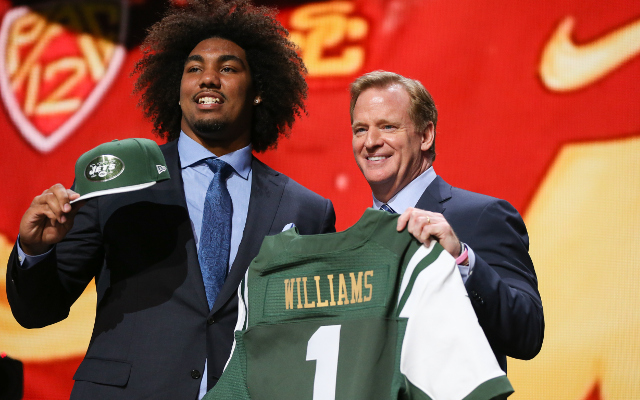 6. New York Jets – Leonard Williams, DE/DT, USC
Williams was not expected to fall out of the top five, but he left the Jets with no choice but to go best player available after he fell past the Tennessee Titans and Oakland Raiders. Williams joins Sheldon Richardson and Muhammad Wilkerson in what may be the scariest defensive line in the entire NFL. Wilkerson may in fact be on his way out the door though after rumors surfaced that the Jets were looking to trade him as he is in the final year of his rookie contract.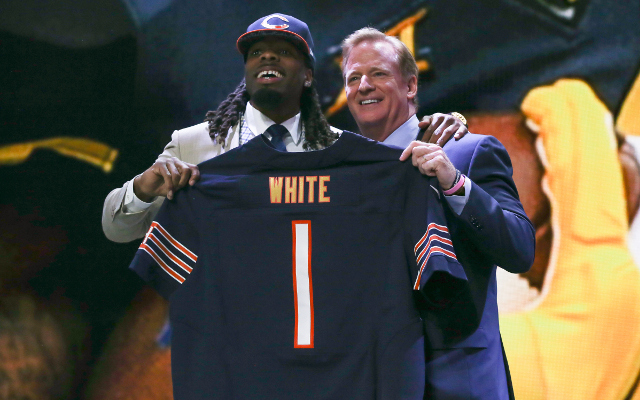 7. Chicago Bears – Kevin White, WR, West Virginia
The Bears got the boost at wide receiver that they needed, and Alshon Jeffery will not have to deal with constant double coverage in games, assuming White can be that pass-catching machine he was at West Virginia. Quarterback Jay Cutler has no excuses left and will not be able to hide behind his contract much longer.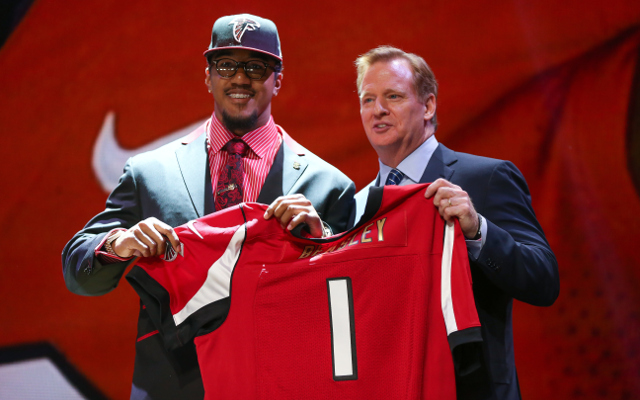 8. Atlanta Falcons – Vic Beasley, DE/OLB, Clemson
Beasley is the answer to the Falcons' pass rushing woes, and he will instantly become a threat to sack the quarterback once he settles into Dan Quinn's defense. He was a top-five prospect, so this can be considered somewhat of a steal for the Falcons.