---
In the 2015 NFL Draft, a trade still has yet to take place after 12 picks, but that has not prevented the draft from producing some shocking picks.
Sports video app
2015 NFL Draft: New York Jets land DL Leonard Williams with 6th overall pick
2015 NFL Draft: Tampa Bay Buccaneers select Jameis Winston 1st overall as Tennessee Titans take Marcus Mariota 2nd
The most shocking of all is the St. Louis Rams' decision to take a running back with the 10th overall pick.
Here is a closer recap of how picks 9-12 went down.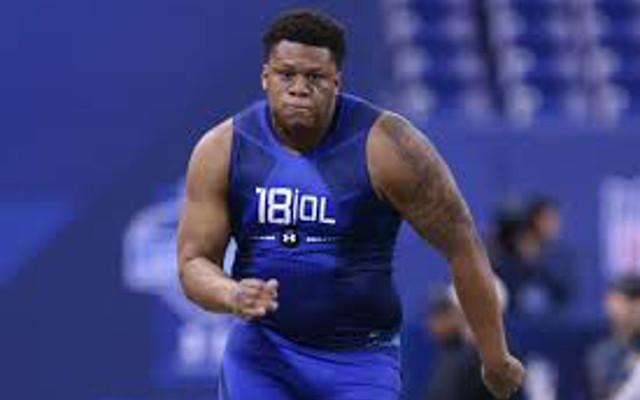 9. New York Giants – Ereck Flowers, T, Miami
The Giants were not able to select Brandon Scherff as he went earlier than expected, but they still got an offensive tackle who may be their left tackle of the future. While Will Beatty had a solid 2014 season, he and the rest of the Giants offensive line has had its struggles in the past.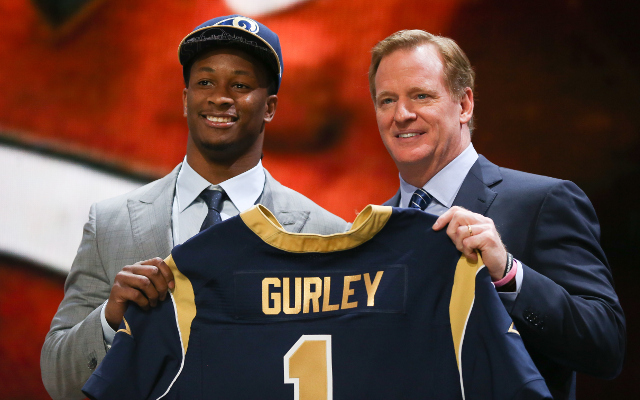 10. St. Louis Rams – Todd Gurley, RB, Georgia
Wow, just wow! Nobody saw this pick coming in a million years, but the Rams now have incredible depth at running back with Gurley and Tre Mason on their roster, and Zac Stacy would make their depth even more unfair if he can show his 2013 form. Gurley is an injury risk after tearing his ACL in his final season at Georgia, but his upside is unlimited and he will greatly reward the Rams' faith if he can stay healthy.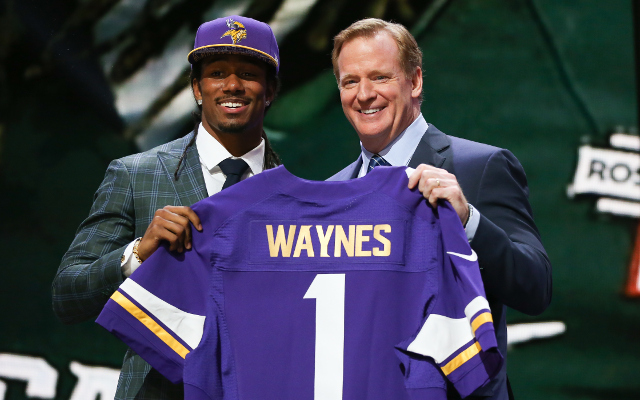 11. Minnesota Vikings – Trae Waynes, CB, Michigan State
The Vikings already had a solid pass defense entering the draft, but you can never have enough defensive backs in a division where you have to face offenses filled with stars such as Aaron Rodgers and Calvin Johnson. Waynes is the most complete cornerback in the draft, and his coverage skills and speed will make an instant impact on the Vikings defense. Waynes and Xavier Rhodes have the potential to become one of the greater cornerback duos in the NFL.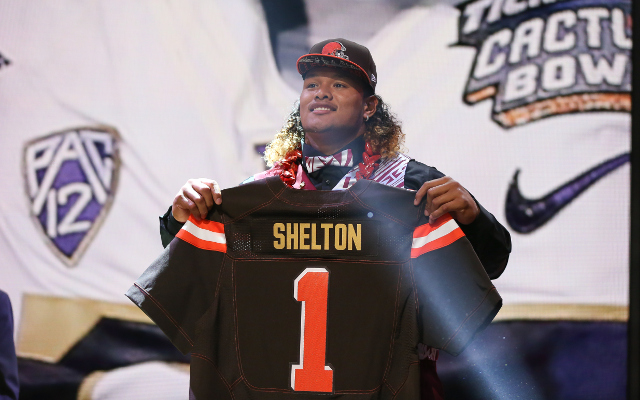 12. Cleveland Browns – Danny Shelton, NT, Washington
The Browns acquired a perfect solution to their run defense, which has not been able to thrive with Phil Taylor as their nose tackle. Shelton will instantly draw double teams with his size, and his strength will be a valuable asset to the Browns defensive line.