---
The 2015 NFL Draft became more interesting as the Detroit Lions decided to trade their 23rd pick to the Denver Broncos for their 28th pick.
Football video app
2015 NFL Draft: Philadelphia Eagles upgrade receiving corps by selecting Nelson Agholor 20th
2015 NFL Draft: San Diego Chargers trade up to 15th pick and select RB Melvin Gordon
The Broncos did not mess around as they took a chance on pass rusher Shane Ray, who found himself in trouble for marijuana possession just a few days prior to the draft.
Here is a recap of picks 21-24 in the draft, including the Broncos' gutsy selection of Ray.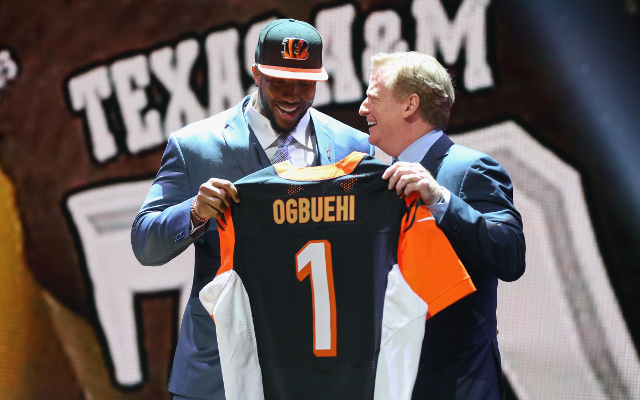 21. Cincinnati Bengals – Cedric Ogbuehi, T, Texas A&M
The Bengals were not expected in a million years to draft an offensive tackle, but it's somewhat understandable as left tackle Andrew Whitworth is expected to leave the team soon as he is aging with an expiring contract. However, it's puzzling that the Bengals selected Ogbuehi in the first round when there were many other tackles with Round 1 grades available to them.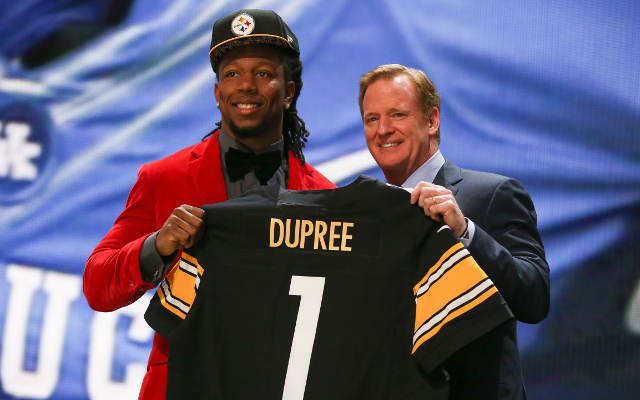 22. Pittsburgh Steelers – Bud Dupree, DE/OLB, Kentucky
The Steelers had a wide load of potential draft steals to choose from, but they ultimately chose Dupree to boost their pass rush, which  has the aging James Harrison as its top outside linebacker. Dupree was considered by some to be worthy of a top-10 pick, so the Steelers will hope to get from Dupree what they haven't been able to get from Jarvis Jones.
23. Denver Broncos(traded from Detroit Lions) – Shane Ray, DE/OLB, Missouri
If Ray did not get in trouble right before the draft, there's no way the Broncos would have traded their pick or been lucky enough to land Ray this late in the draft. He has landed in an ideal situation though, as he will be paired with Pro Bowl outside linebacker Von Miller. Miller was also a sack machine in college before continuing his success in the NFL.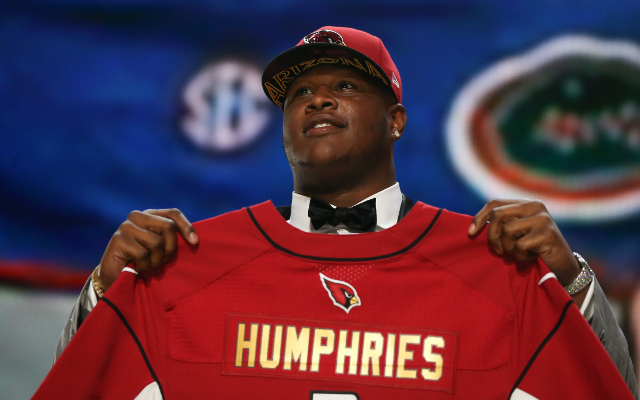 24. Arizona Cardinals – D.J. Humphries, T, Florida
The Cardinals offensive line was one of the worst units in the NFL not too long ago, so it can't hurt to upgrade at tackle. They already took care of the left tackle with the signing of Jared Veldheer before last season, but Humphries instantly fills the hole at right tackle. Quarterback Carson Palmer should be less scared to step on the field now as soon as he heals from his knee injury.