---
The 2015 NFL Draft has remained relatively quiet as only one trade has taken place in the first round, with the San Diego Chargers trading up to select running back Melvin Gordon.
Sports video app
2015 NFL Draft: Fanatix mock draft 2.0 – Winston and Mariota go 1-2
2015 NFL Draft: Fanatix mock draft 1.0 – Mariota falls to the Jets
The most shocking decision occurred when the St. Louis Rams took running back Todd Gurley with the 10th overall pick, but picks 17-20 had its share of somewhat unexpected picks as well.
Here is a closer look at the middle of the first round, including Philadelphia Eagles head coach and madman Chip Kelly's latest decision.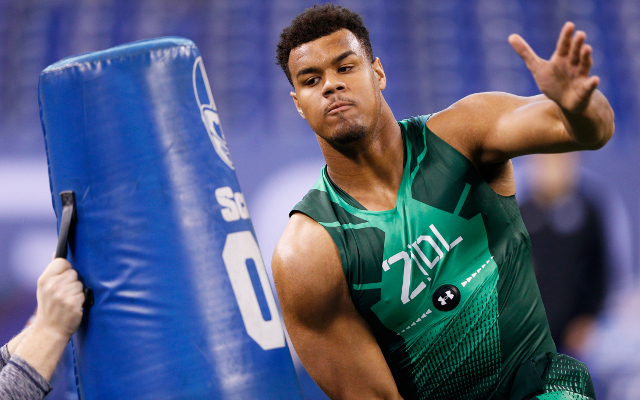 17. San Francisco 49ers(traded from San Diego Chargers) – Arik Armstead, DE, Oregon
The 49ers participated in the first trade of the 2015 draft, and they took the Oregon defensive end in their first step toward rebuilding their defense, which is unlikely to repeat its elite production from 2011-13. Head coach Jim Tomsula started out as the 49ers' defensive line coach before being promoted in Jim Harbaugh's place, so this pick makes perfect sense from his perspective.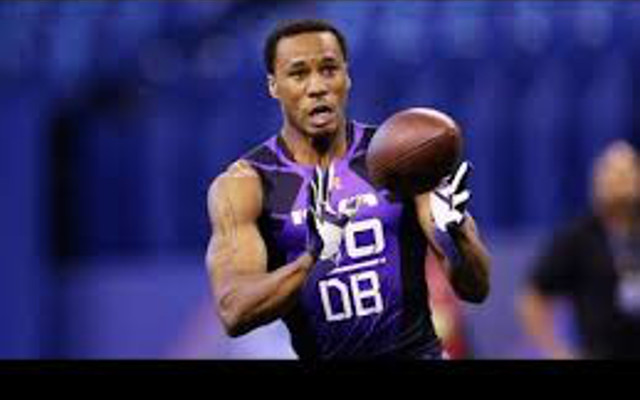 18. Kansas City Chiefs – Marcus Peters, CB, Washington
Peters' character concerns ended up not affecting him too much as he was drafted relatively early in the first round, but the Chiefs finally got the upgrade at cornerback that they needed. Tamba Hali and Justin Houston will no longer be asked to mask the Chiefs' secondary deficiencies if Peters can perform as he did at Washington before his clashes with the coaching staff.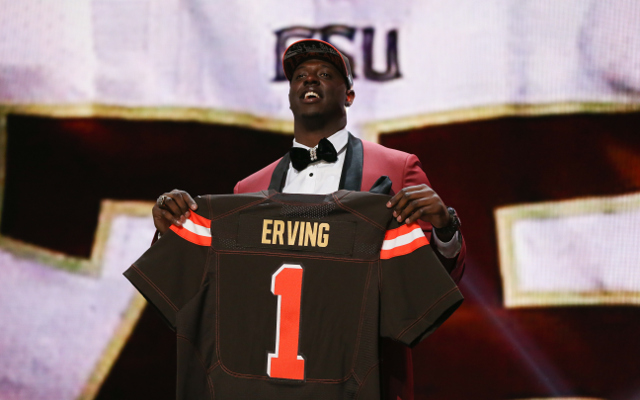 19. Cleveland Browns – Cameron Erving, C, Florida State
This pick will be labeled a reach by draft experts, but the Browns needed offensive line help. While Erving was not graded as a first-round prospect, he will provide versatility as he can play any offensive line position. This likely explains why the Browns drafted a center despite already having a Pro Bowler in Alex Mack.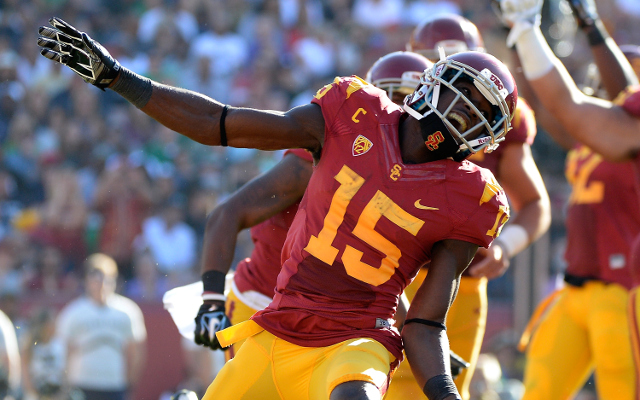 20. Philadelphia Eagles – Nelson Agholor, WR, USC
What the Eagles were going to do was a total mystery, but it's not too much of a surprise that they selected a wide receiver, as they only had Jordan Matthews and Riley Cooper on their depth chart. Agholor was a major part of a prolific USC offense, and he will be a good fit for a Chip Kelly offense.