---
Massive shift in Nevada's stance on TRT leads to Lyoto Machida becoming No. 1 contender.
The news the Nevada State Athletic Commission (NSAC) has banned all current and future use of Testosterone Replacement Therapy (TRT) is already starting to send shock-waves around the mixed martial arts world.
The first big name casualty is Vitor Belfort who took himself out of the running for the UFC middleweight title, currently held by Chris Weidman in the wake of the news.
Belfort, arguably the poster boy for the controversial but legal practice of TRT, stepped down after the NSAC rendered its decision this week.
Belfort (24-10 MMA, 13-6 UFC) was undergoing a career revival in his past six fights, with many opponents of TRT pointing the finger squarely at  the therapy as the reason why the Brazilian veteran was on a wining streak.
However, Belfort said he'd honour the NASC's stance and would discontinue his use of TRT allowing him to one-day fight again in Las Vegas.
"The Nevada State Athletic Commission recently altered its policy and no longer will permit testosterone use exemptions, and will not permit a TRT program," Belfort said in a statement.
"As other jurisdictions may follow suit, I am going to drop my TRT program and compete in MMA without it.
"Given the time constraints involved between now and my proposed next bout in May, I have determined not to apply for a license to fight in Nevada at this time."
Belfort earned his shot at Weidman on the strength of three straight "Knockout of the Night" bonus wins, all stemming from head kicks, with all of the victories coming in Brazil, leading to many pundits believing the UFC had a wary stance on TRT's use inside the United States.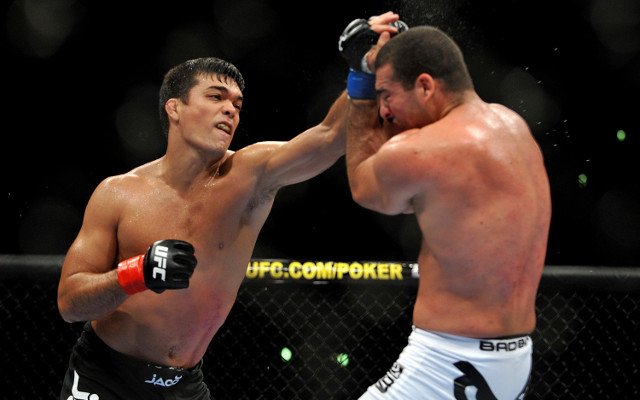 Machida now has a title shot against Weidman (11-0 MMA, 7-0 UFC), in what will be just his third fight at 185 pounds after dropping from light-heavyweight.
"I'm really excited for this opportunity to fight UFC middleweight champion Chris Weidman," Machida said in a statement. "I'm going to train hard and be well prepared for this fight."
Weidman, who has been an outspoken critic of Belfort and his use of TRT, said he won;t have any excuses now as he prepares for a different former UFC champion.
"Machida is a dangerous fighter and he knows what it takes to become champion," Weidman said in a statement. "He's been on my radar since he dropped to 185, so I'm looking forward to defending my title against him in May."