---
Five candidates to replace Tito Vilanova as FC Barcelona manager after the 44 year-old suffered a relapse of his cancer.
FC Barcelona announced the resignation of Tito Vilanova as manager last night, with the 44 year-old having to undergo further treatment after suffering a relapse in his cancer.
Of course, everyone at fanatix wishes him the very best.
With Barca president Sandro Rosell already revealing that a new coach will be confirmed in the next week, fanatix lined up the likely contenders for assessment.
Frank de Boer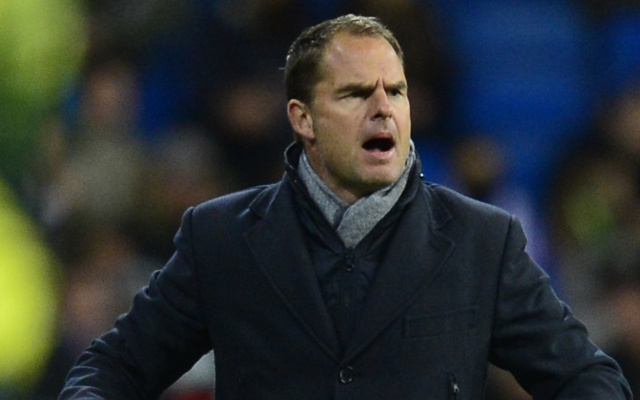 Ajax manager Frank de Boer has ties to FC Barcelona as a former player, and has proven himself a hugely impressive candidate for the top job at Camp Nou in his short coaching career, winning the Eredivisie title in each of the last three seasons.
Indeed, prior to last night's news, Dutch sources had already been linking De Boer with a return to Barca.
Netherlands broadcaster Sport1 claimed in April that de Boer was being lined up by Barcelona to take over from Vilanova next summer, but with the Spaniard departing sooner than expected, their hand may be forced.
De Boer went on record in 2011 as saying that he wanted to stay at Ajax for the next decade, and would even turn down Barcelona.
"Would I like to remain with Ajax for the next ten years? That would be great," De Boer told Voetbal International, as translated by ESPN.
"Even if Barcelona were to approach me tomorrow, I would not go. I'm not finished here. I'm home and my family loves it in the Netherlands, they do not feel the need to move again."
Of course, two years later De Boer could quite conceivably have changed his mind, but given that he signed a contract extension until 2017 in May, Barca may have a tough task convincing both Ajax and their manager to move.