---
Who is the best of the best of the little guys on the hardwood?
No matter who you support in the NBA, it is a golden age in terms of class, skill and physically amazing ability when it comes to point guards.
No longer are they merely a distributor in their team, simply helping their teammates to numbers that make people turn their heads when they look at box scores.
No, point guards are changing team's fortunes from East to West.
fanatix will embark on trying to sort to good from the great and the great from the amazing across all teams in the NBA.
10. Rajon Rondo – Boston Celtics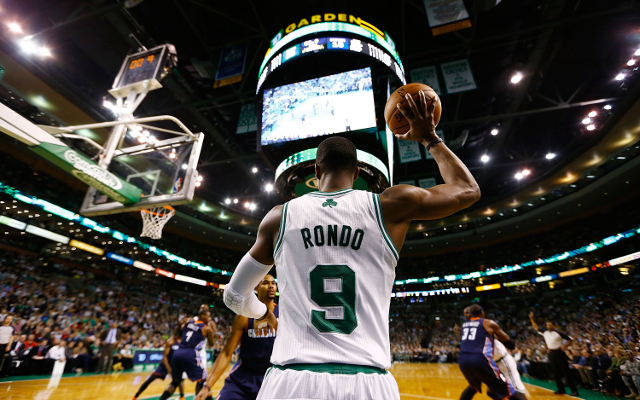 In past seasons the number nine for the Celtics would have found himself higher than number 10 on this list but there are lingering questions for this year.
After suffering a torn ACL, it remains to be seen how quickly Rondo will bounce back to top form after playing only 38 games last year.
Also the Celtics team he will return to will look nothing like what is he is used to with the departure of Kevin Garnett, Paul Pierce and Jason Terry to the Brooklyn Nets.
As a result it will be his team, no longer will Rondo be the 'little brother' as he looks to get back towards a player that can average 14 points and 12 assists, along with being a handy rebounder, on his night.