---
9. John Wall – Washington Wizards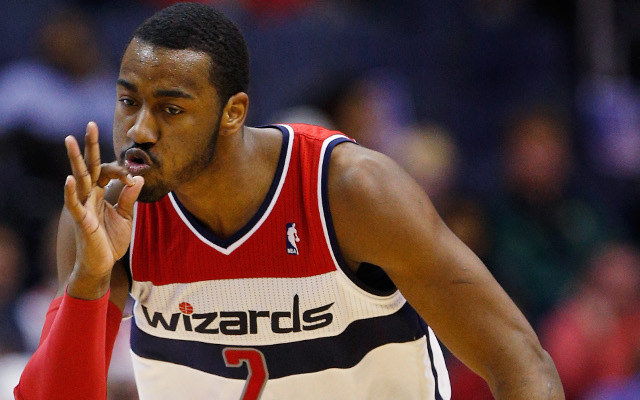 The former Kentucky star has, at times, struggled to adapt to the game in the NBA with his sheer speed up and down the floor only getting him so far.
His biggest criticism to date after three seasons is the lack of a reliable jump shot when defences clog the lane and deny him access to the rim.
However, it has showed signs of improvement going from a lowly 40 per cent in his rookie year to 44 per cent in his injury shortened season in 2012-13.
And fresh off signing a five-year $80 million extension Wall has shown mental maturity, stating it's playoffs or bust for the long struggling Wizards.