---
Veteran batsman shows off his oak.
Former England cricket legend Ian Botham has had some explaining to do on Monday morning after he appeared to post a picture of his penis onto the Twitter.
"What are you thinking….xx" read a tweet from Botham's verified Twitter page, along with a gentleman's middle stump.
BBC loudmouth Robbie Savage alerted the commentator to the incident by saying: "mate think you been hacked."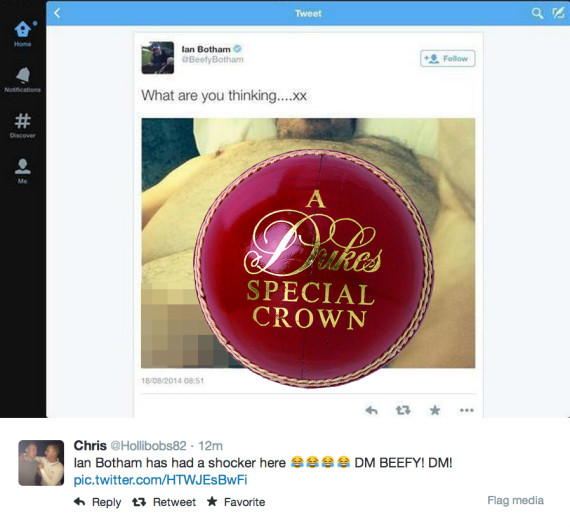 "Yes mate just changed my password !!! There's some idiots out there !!" Beefy's responded.
It remains to be seen whether he was actually hacked or whether he performed a cardinal misunderstanding of how Twitter works, but he will undoubtedly be on the receiving end of a lot of stick (or stump) either way.
Luckily for him, England won their final test against India meaning he will no longer have to worry about facing his Sky colleagues this week.
If (and we mean IF) you want to see the original picture, you can click here.