---
Former English cricket skipper does not hold back in his assessment of the saga.
Former England captain Michael Vaughan felt deceived by Jonathan Trott's revelation last weekend that he left England's Ashes tour of Australia suffering from "burn out", he admitted on Monday.
When Trott quit what turned out to be a 5-0 Ashes thrashing by Australia after twice falling cheaply to fast bowler Mitchell Johnson, England officials said he was suffering from a "stress-related illness".
Although an imprecise term, this was taken to mean South Africa-born batsman Trott was suffering from problems beyond the usual cares of international cricket.
However, Trott told Sky he'd been "burnt out" but was not depressed.
That prompted Vaughan, England captain from 2003-2008, to write in his column in Monday's Daily Telegraph: "I feel a little bit conned we were told Jonathan Trott's problems in Australia were a stress-related illness he had suffered for years.
"We were allowed to believe he was struggling with a serious mental health issue and treated him with sensitivity and sympathy.
"He was obviously not in a great place but he was struggling for cricketing reasons and not mental, and there is a massive difference.
"There is a danger we are starting to use stress-related illness and depression too quickly as tags for players under pressure," Vaughan, himself a former top-order batsman, added.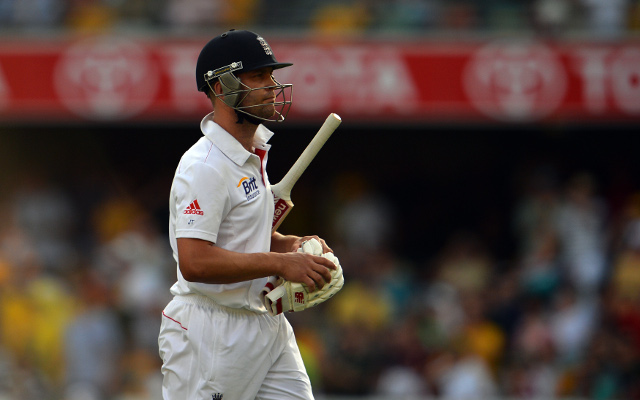 In his interview with Sky, Trott said he feared the public thinking he was a "nutcase", adding that he wasn't "crazy".
However, Vaughan wrote Trott had "completely disrespected anybody who has gone through depression and mental illness by using words such as 'nutcase' or 'crazy'.
"I find it staggering he is so ill-informed that he used those words," Vaughan insisted.
"I have friends who have been diagnosed with depression. They are not nutcases or crazy. They have picked up an illness that is invisible to others but can be debilitating.
"We have seen other England cricketers suffer from depression," said Vaughan, whose former Test colleague Marcus Trescothick had his international career cut short by a stress-related illness.
"I do not think Trott realises just how important an issue it is."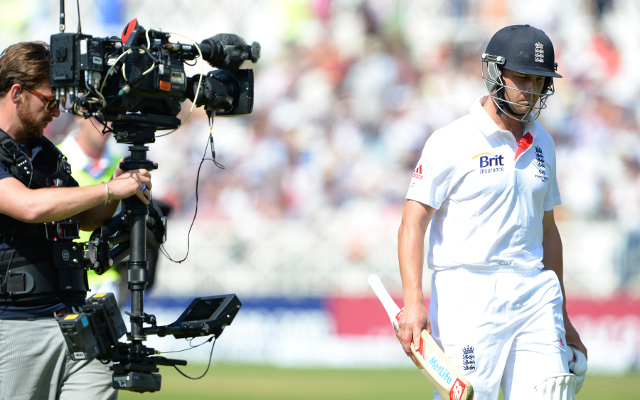 Vaughan, recalling his own struggles with the bat, wrote: "As a player there were many times I went back to my hotel room at night and broke down because I did not know where my next run was going to come from.
"I thought I was suffering from depression but I was just out of form.
"When I hear players talking about burnout, I suspect it is an excuse. You never see players retiring from sport and talking about burnout when they are playing well."
Trott scored just 19 runs in two innings in the first Test at Brisbane and struggled against the bowling of Australia left-arm quick Mitchell Johnson.
His performance in Brisbane was labelled "poor and weak" by Australia batsman David Warner, who was later criticised for his insensitivity by mental health groups and accused of being "disrespectful" by England captain Alastair Cook.
Vaughan's judgment was arguably even more severe, the Yorkshireman writing: "What Trott will have to accept is that players in his own dressing room and in the opposition will look at him and think at the toughest of times he did a runner,.
"He admitted that the previous occasion he suffered burnout was in South Africa in 2009/10, the only other time he has faced top-quality fast bowling.
"Until he corrects the faults in his game against fast bowling, he will not get any better.
"He did not fight and got on a plane and went home. It is harsh but that is the reality."
Warwickshire batsman Trott told Sky he wanted to regain his England place.