---
David de Gea suffered an injury late in the second half – several minutes later, an own-goal would cost Manchester United the match.
SEE MORE:
Gareth Bale transfer: Chelsea, Manchester United or City? Where would be best for Real Madrid's unhappy record signing to move?
Manchester United 1-1 Arsenal video highlights: Gunners defensive errors exposed, but Wenger boys fightback well
Arsenal player ratings after late comeback against Man United
With a goal from Ander Herrera in the first half and with the Manchester United defenders playing their hearts out, it seemed like Man U would jump past Arsenal and cruise into third place.
But what looked at first like an easy path to jumping into third place on the Premier League table ended on a doubly-sour note as goalkeeper David de Gea went down with an injury at the 74′ mark. Several minutes later, de Gea's green replacement Victor Valdes failed to saved an own-goal by replacement midfielder Tyler Blackett.
And with that, Manchester United was unable to recover from what had been an offensive struggle and failed to gain any points in the match.
Here is a look at the Manchester United player ratings from the match vs. Arsenal: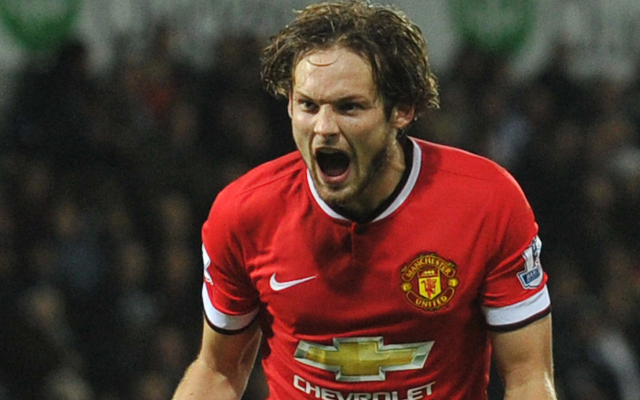 10. Daley Blind, midfielder
Plenty of passing from the midfielder, but an otherwise wasted performance as Blind failed to make an impact for Man United in the Arsenal box.
9. Robin van Persie, Forward
Got in some late minutes on the substitution for Falcao, but ultimately his one missed shot from the forward position was not the kind of performance Louis van Gaal was hoping to get from his star Forward.