---
Gareth Bale could play the role of kingmaker next season for whichever top 4 club manages to land him.
SEE MORE:
Chelsea transfer news: Cech '99 per-cent' sure to join Arsenal, Man United world record fee for Bale, Swoop for Man City stalwart
Manchester City planning to snatch Gareth Bale from under Man United's nose
£80m Gareth Bale Man United's No.1 summer target
In American sports, it's common for teams that are already championship contenders to sign elite veterans at their positions and make them the final piece in the puzzle. It's a lot harder for Premier League Clubs to that since there is so much balance that few teams can consistently dominate opponents and conjure up win after win after win. But Gareth Bale is poised to turn that balance on its head.
Think back to how Tottenham Hotspur was a 16 win team in the 2010-11 season before Bale's emergence into one of football's biggest stars. Then in 2011-12, the lights switched on and he was a scoring machine, recording 30 goals in two seasons (9 in 2011-12, and an astounding 21 goals in 2012-13) and Tottenham recorded back-to-back seasons with 20 wins or more – their first time ever accomplishing such a feat as members of Premier League.
Then Bale went to Real Madrid and has been dominant ever since. In 2013-14, Real Madrid won both the Copa Del Ray AND the Champions League title in a single season. Feel free to give all the credit to leading scorer Cristiano Ronaldo, but there's a reason Real Madrid went from being a contender with MORE goals from Ronaldo to a double-champion with Bale.
Now that Bale is poised to make a rather expensive trip back to England, a trio of Premier League contenders are willing to empty the bank to get him in their kits.
Here is a look at the three teams looking to make a major bid for Bale and how well they would fit: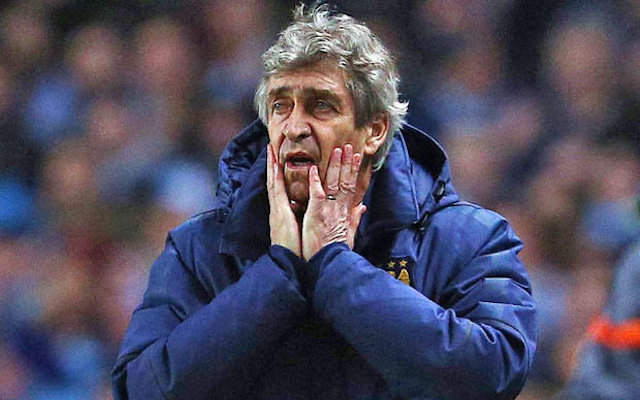 Manchester City
Considered the front-runners for Bale's services, Manchester City is coming off a disappointing but ultimately successful season in which they will finish second in the Premier League, despite being a very distant second behind Chelsea.
But an offer by Manchester City could still prove a bit of a tricky proposition for Bale considering the whispers that manager Manuel Pellegrini could get axed with the next embarrassing loss – which appeared in bunches at time for the now-former Premier League Champions. Nonetheless, Manchester City offers two things that most other contenders for his services won't be: A) The money he wants, and B) The talent he can thrive with.
Pairing Bale with David Silva would give Man City arguably the best group of midfielders in the league (especially now that Steven Gerrard has retired from Liverpool).