---
X-ray reveals how close Barca man was to being permanently paralysed.
Following Friday night's game between Brazil and Colombia it her been revealed that Neymar was just one inch away from being paralysed after Juan Zuniga fractured his vertebrae.
The Brazilians came out victorious, but the game was marred by Zuniga's challenge late into the second half in a challenge that went unpunished.
Team doctor, Rodrigo Lasma, told Brazilian TV afterwards that Neymar had fractured his vertebra in his spine and would miss the rest of the tournament although he wouldn't require surgery for the injury.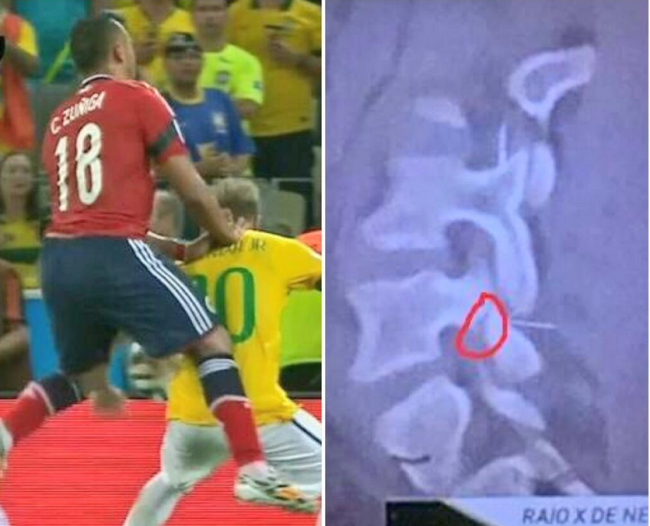 But some reports are claiming that had Zuniga hit him just an inch higher he may have been permanently damaged.
Zuniga claims that he didn't intend to hurt Neymar, and the Barcelona forward now bows out of the tournament with four goals to his name.
Brazil will now head into a semi-final clash with Germany without Neymar or captain Thiago Silva, whose booking against Colombia ruled him out of the upcoming clash.