---
Former Spurs boss says he could have signed Ian Wright for Bournemouth.
Harry Redknapp has claimed he missed out on the chance to sign Ian Wright when he was manager of Bournemouth.
Arsenal legend Wright is one of the greatest goal-scorers in Gunners history, after bagging over 120 league goals in seven seasons with the club.
But the former England striker was a late bloomer, signing his first professional contract with Crystal Palace three months shy of his 22nd birthday, before moving to North London in 1991.
Ex-West Ham boss Redknapp, now in charge of QPR, has revealed that he missed out on the chance to sign Wright during his first managerial post at Bournemouth and opted for his teammate Carl Richards, a non-league journeyman, instead.
"I bought Carl for £10,000, went to pick him up from Enfield and while he went in to say goodbye to his manager, he left me with his mate," Redknapp revealed in his autobiography, serialised in the Daily Mail.
"'What are you signing him for?' said this kid. 'I'm 10 times better than him. I've got 26 goals this season, he's only got 12. I'm different class than him. Why don't you sign me?'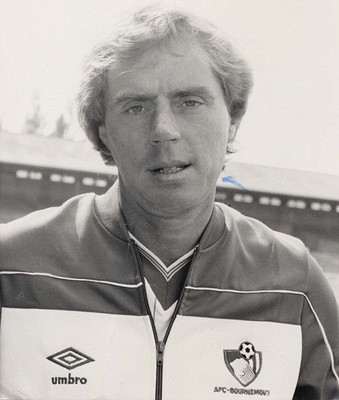 "I was worried. 'I can't buy you, I'm buying him,' I told Carl's mate, 'but I'll keep an eye out for you, don't worry.'
"So we took Carl and he was absolutely useless. He could run, but that was about it. We played about six games, couldn't win one. Carl was terrible.
"After about four games of this, he came to see me. 'I've got a mate,' he said. 'He was asking if he could have a trial. He's a striker, like me.'
"'And is he as good as you, Carl?' I asked, suspiciously. 'No, he's not as good as me,' he said, 'but he's decent.'
"'Well, tell him not to f***ing bother then,' I snapped, and that was the end of it.
"The following Saturday, we went to play Crystal Palace. 'My mate, the one who wanted a trial, he's playing for Palace today,' said Carl. 'Oh good,' I thought. 'No problem there then.'
"Anyway, three goals later I realised Carl wasn't much of a scout, either. His mate's name? Ian Wright, who went on to score 238 league goals."
While the testimony of the former Tottenham manager will amuse Arsenal fans in particular, it is possible Redknapp, 66, is suffering from a lapse of memory.
Richards joined Bournemouth in 1986, a whole year after Wright signed for Palace and the Eagles did not face the Seasiders until the 1987/88 season, by which time Wright was already in his third successful season with the South London outfit.