---
England players celebrate another series victory against Australia.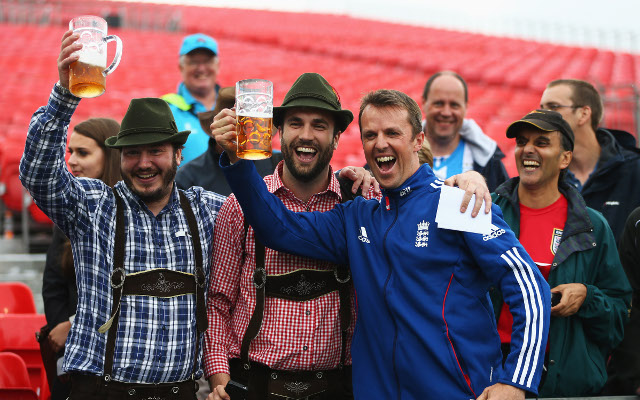 Don't let anybody ever say Graeme Swann does not know how to have a good time.
Despite retaining the Ashes in the most anti-climatic of circumstances with a draw at Old Trafford, Swann decided to rehydrate in a different way after the day's play.
Swann is pictured taking a decent swig out a stein given to him by a fan in the crowd, and we at fanatix think this is a quality effort.
However, take a look at Michael Clarke.
If somebody handed a member of fanatix a giant novelty cheque with a decent amount of money written on it, we'd look happier than Clarke.
But he had just lost the Ashes again, so it's understandable.