---
We look at five potential candidates who could make the switch to the Premier League champions – once they learned to kick the ball rather than throw it!
American Football and English football has many correlations in their games. Player management, game planning and intricate tactics all play a big role in the outcomes of games.
Okay, there are helmets, massive pads, a ridiculously shaped ball and the players can use their hands in the NFL, but apart from that – and the fact that they're different sports entirely, the skills are largely transferrable.
With that in mind, we look at five current NFL head coaches who could take the reigns at Old Trafford and carry on the success of the historic club.
5. Mike Smith, Atlanta Falcons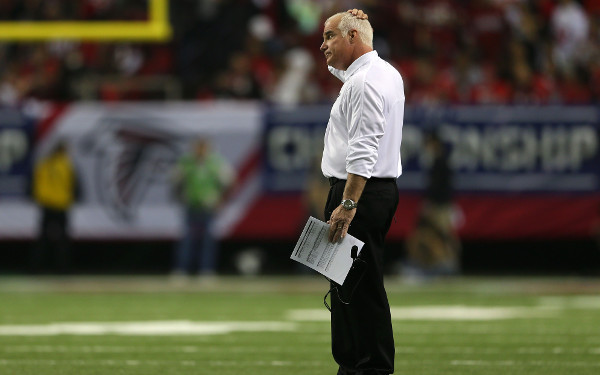 Well known for his defensive philosophy and bold game calling, Smith could help shore up a leaky United defence, as well as make ambitious game decisions when the team is facing adversity.
One serious knock on his resume is his inability to consistently produce in playoff situations, and with  Manchester United fans expecting to win trophies domestically and in Europe, he may not be able to provide that.