---
Touring side continue to battle tough batting conditions.
Chris Rogers and Shane Watson have steadied the Australian innings to reach tea on day two of the fourth Ashes test against England, with the score on 148-4,
Battling the toughest batting conditions of the series to date, the touring side managed to limit the damage the England attack was able to inflict on them, allowing them to move to 90 runs behind the Three Lions' first innings.
After lunch and Australia suffered another blow as a solid edge from the bat of Steve Smith saw Matt Prior take a catch down low.
Tim Bresnan claimed his first wicket of the innings as he dismissed the number five batsman as the touring side were in trouble at  76-4 in just the second over after the resumption.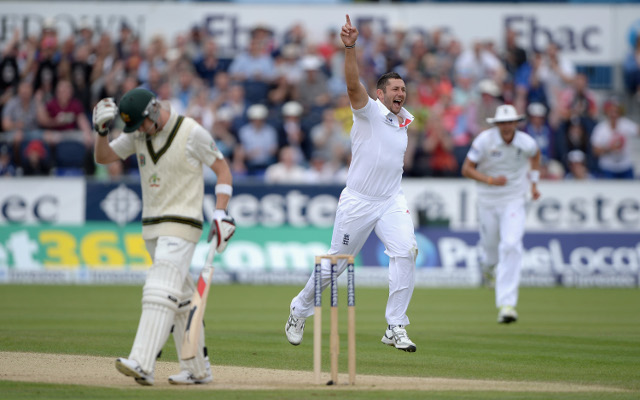 Watson then joined his former opening partner after he was moved down the order to number six, with the Australian side struggling to put together partnerships.
Stuart Broad continued to trouble Rogers with his angle and seam movement provided by the pitch, keeping the experienced left-hander honest and watchful at when the play and when the leave.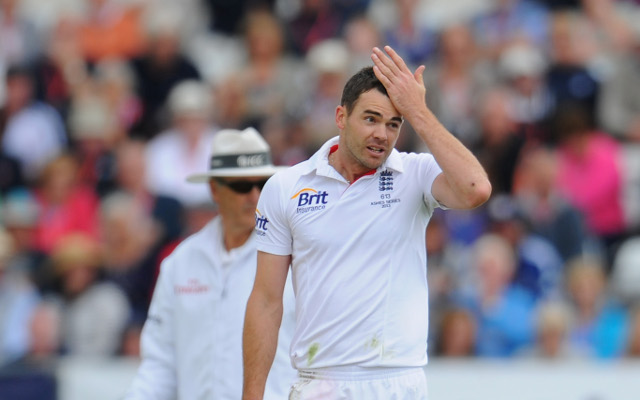 Watson continued to send tremors through the Australian dressing room as he flirted with the swinging and seaming ball outside his off-stump.
He then gained a life when Tim Bresnan dropped a one-handed chance after Watson chipped the ball back to the bowler when he was on just five.
Rogers brought up his half-century with a less than confident shot, as a thick edge was put down by a diving Graeme Swann from second slip.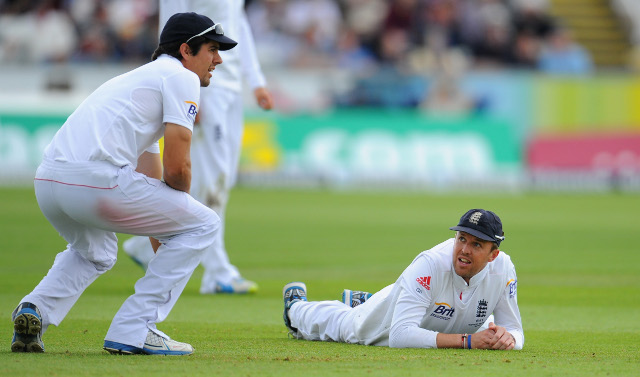 His innings could be easily worth 30 more runs as he continued to battle good bowling by England and the variable conditions through the air and off the pitch.
As Australia continued to battle on grimly through Rogers and Watson, England captain Alastair Cook reached into his bag of tricks and brought on Jonathan Trott in the hope the part-time bowler could turn into a partnership breaker.
However, Trott did not bring with him the luck his skipper had hoped as Rogers and Watson survived until tea, finishing on 71 and 38 respectively.