---
Australia on top slightly at the latest break in tense contest at Old Trafford.
Australia have moved to 180-3 at tea on the first day of the third Ashes Test match of the series, with Michael Clarke and Steve Smith building a positive partnership.
The tourists lost the wicket of Chris Rogers for 84 after he was trapped in from by Graeme Swann, with the left-hander missing out on what look set to be his first Test century.
Clarke and Rogers continued to build their partnership after the lunch break but the introduction of Swann saw the players again crowd the bat.
Rogers was dismissed after a full and straight ball was bowled by Swann, and after consulting with his skipper, he elected to walk.
After batting so well, Rogers was dismissed agonisingly short of an all-important ton as Australia fell to be 129-3.
Rogers' concentration may have been interrupted by the hold up of play as spectators failed
to sit down as Swann was coming in to bowl.
Despite this, replays showed that if Rogers did review the call Australia would have lost its second
for the innings as the full and straight ball from around the wicket straightened enough to go on and hit middle-and-leg.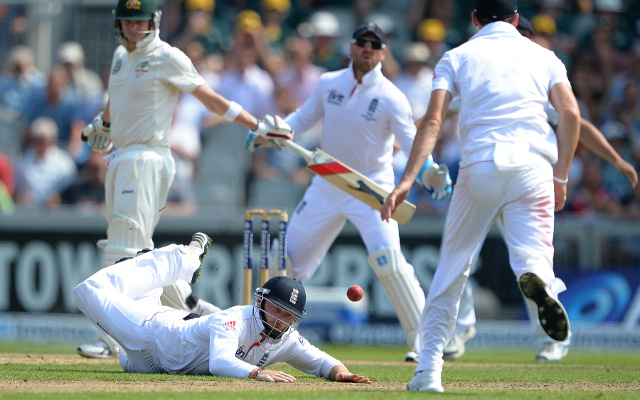 Swann was again in the action with a sharp-turning ball trapping Clarke on the wicket with the call from the third umpire throwing it back down to his off-field counter-part.
As a result Clarke survived by the barest of margins with a couple millimeters separating the
England side from another crucial wicket.
Despite being tested by Swann, the Australian captain continued to challenge the lead England spinner by coming down the wicket to negate the spin on day one.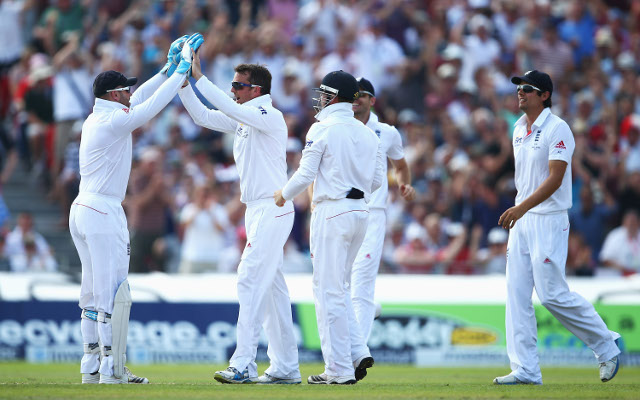 Clarke reached 50 with a forceful pull shot to to reach the milestone off just 67 balls as the visitors continued to try and build a partnership of note.
England went up for a loud appeal for what they thought was a catch behind the stumps off the bowling of Anderson after a loud noise was picked up around the ground.
However, replays showed no sign of a nick on hot spot and the noise was made after the ball had passed the bat with the original call of not out standing.
Clarke (55 not out) and Smith (20 not out) will resume their respective innings and partnership, which has reached 51.