---
Chelsea goalkeeper Thibaut Courtois has not enjoyed a very good start to the 2015-16 season.
The Blues stopper played 90 minutes as his side lost to Arsenal in the Community Shield at the beginning of August.
He was then sent off on the opening day of the Premier League campaign, as Chelsea twice surrendered the lead to draw 2-2 with Swansea City at Stamford Bridge.
And now, Courtois is having to deal with off-the-field issues, because an alleged former lover has told the press that he cheated on his girlfriend with her.
SEE ALSO:
Kevin De Bruyne girlfriend Michele Lacroix: 10 HOT photos of Chelsea reject's STUNNING WAG
Izzy Brown girlfriend photos: Chelsea teenager is dating REALLY HOT WAG
Karim Benzema new girlfriend: HOT photos of future Arsenal WAG who once TWERKED on Liverpool wonderkid
Courtois is accused of having a sexual fling with 20-year-old Belgian model Emily Vanhoutte (pictured below), despite being a long-term relationship with Marta Dominguez (above).
Ms Vanhoutte says she had no idea Courtois had a girlfriend throughout their affair.
Courtois and Ms Vanhoutte are said to have got together just before the 2014 World Cup and they apparently spent many nights of passion together in Hasselt's Holiday Inn.
Ms Vanhoutte told TV Family magazine that she and Courtois first met at a disco in Hasselt.
She said: "He saw me more often than his own girlfriend. Thibaut was very proud to show me off to his friends.
"Sure, there were some feelings, but we just enjoyed ourselves. We were young and – so I thought anyway – he was a bachelor."
Responding to suggestions that she was a gold digger, Ms Vanhoutte added: "I have not heard of Courtois, and I was not interested in his money. I'm from a good family, I don't need his money."
SEE MORE: Ten hot photos of Emily Vanhoutte – STUNNING model who Chelsea's Thibaut Courtois had affair with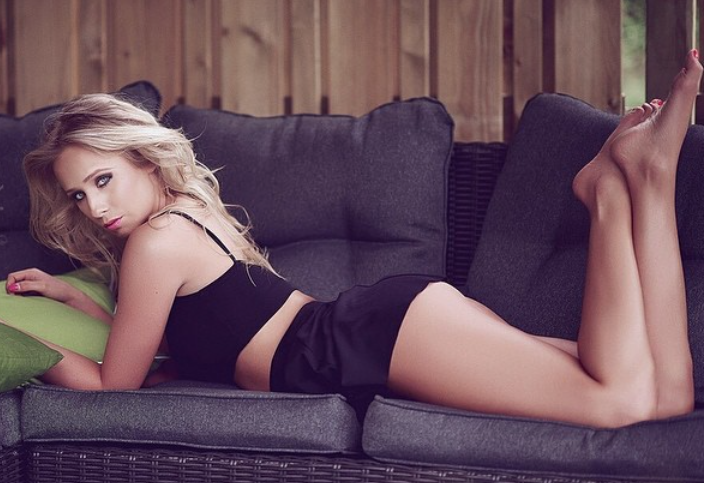 Ms Vanhoutte is no longer in contact with the Chelsea goalkeeper. She has a new partner.
Courtois has not commented public on the rumours of his alleged fling with Ms Vanhoutte.
He and girlfriend Marta are still together.
SEE MORE:
Most hated Premier League teams
All Premier League home shirts ranked 20-1: Liverpool in relegation zone, Chelsea & Arsenal in top 10
If Jose Mourinho's arrogance sees Eva Carneiro leave Chelsea, the Premier League title could follow
Ms Vanhoutte was a contest at a recent Miss Belgium beauty pageant.