---
History making knock puts Australian in front after first innings
It was a though a sporting fairytale was being written before the eyes of a packed Trent Bridge.
But the fitting ending for Ashton Agar was not meant to be after being dismissed agonisingly short of a century on debut for Australia.
Agar was one shot away from the historic milestone when he hooked a short ball from Stuart Broad in front of square, picking out Graeme Swann at deep mid-wicket as Australia finished all-out for 280.
It brought an end to a sparking and history-making knock from the number 11 he finished on 98 off 101 balls, allowing Australia to be in front by 65.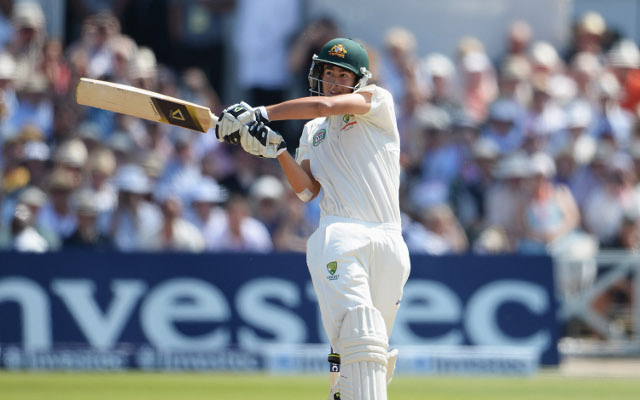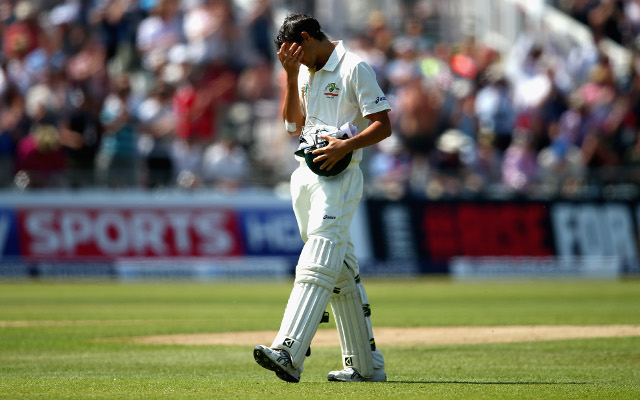 Agar and Phil Hughes picked up where they left off from the first session as they worked the ball well into gaps, with Jimmy Anderson often too straight to the left-handers.
The pair then set the highest 10th wicket partnership beating the previous mark set back in 1924.
Showing the style more commonly seen in the top-order, Agar continued to make the England bowling attack pay for any loose ball as the run-rate rattled along at close to a run a ball.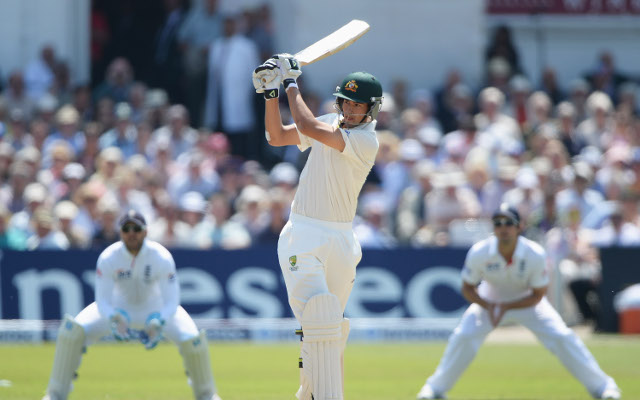 Broad continued to have a limited impact with the ball and was visibly feeling pain in his shoulder that was struck by a James Pattinson delivery on day one.
The records continued to tumble for Agar, as he and Hughes eclipsed the previous total for the highest 10th wicket partnership against England.
As the pair move past the 150-run partnership mark, a streaky hook-shot saw Agar made the pair the highest ever 10th wicket partnership in Test cricket history and took the debutant into the nervous 90s.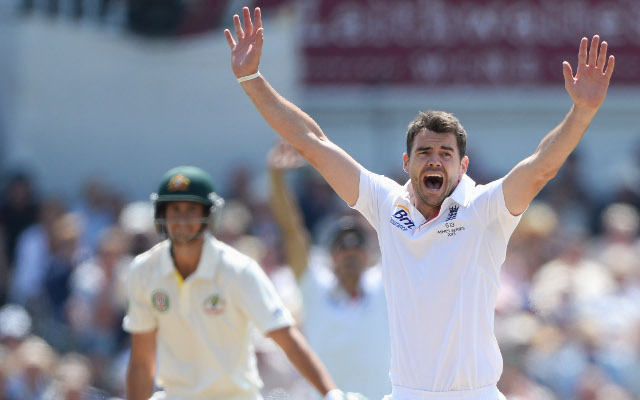 England began to try and use the short-ball to ruffle the composure of the tail-ender, but he kept his composure and found one of the many gaps in the field.
An edge off the bowling of Swann saw him run two more to move to 96, with the shot also giving him the highest score ever against England by a number 11
He moved to 98 after he guided a short ball by Stuart Broad from around the wicket as the tension
in the crowd grew with every passing second.
However, the fairytale was not to be as he found Swann in the deep, but rather than be crushed by how close he came to creating even more history, the fresh-faced teenager simply flashed his now trademark smile when coming from the ground.