---
Cronulla Sharks star faces disciplinary action with the NRL to make a statement today.
Former rugby league superstar Andrew Johns come to the defence of beleaguered Cronulla five-eighth Todd Carney after scandal has left an unwanted footnote in his career.
Johns spoke about the possible punishment for Carney, after a photo of him urinating into his own mouth while inside of a toilet, emerged on social media on Saturday night.
''Surely they couldn't sack him for that,'' Johns said on Channel Nine's Sunday Footy Show. ''It's silly … it's stupid (but) he is only doing it to himself.''
Click here to see the unedited image.
Sharks chief executive Steve Noyce said he has been in contact with the NRL about the image and said they will address the matter further later in the weekend.
"I am aware of the photo," Mr Noyce said. "I've spoken to the NRL and we'll investigate the matter."
The NRL and Sharks will attempt to authenticate the photo and also look at how it became public, with NRL head of football Todd Greenberg expecting an outcome within the next 48 hours.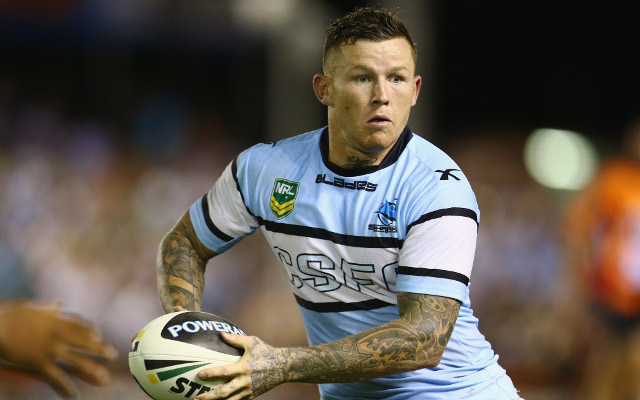 "I'd expect that we can have some discussions again with the Sharks tonight and tomorrow," Greenberg said.
"These things take as long as they take. It's always difficult to put time frames on them but we're clearly not in the business to talk about negativity for rugby league, we want to talk about the positive things. These things derail the conversation and that doesn't please us."
"I think we just have to make sure we do this properly.
"If there's one thing that we've seen under Dave Smith's leadership over the last 12 months is that we'll do things consistently, and we'll do it appropriately through the progress of the Integrity Unit and we'll deal with it.
"We're certainly not shy of making hard decisions when they need to be made but we have to do it with the fullness of the information that becomes available to us."
Greenberg would not be drawn on what kind of punishment the NRL and Cronulla would hand down if the photo is proved to be Carney.