---
It's been three years since Wayne Rooney won the champions medal with Man United. Will his title drought end?
Sir Alex Ferguson left Man United after 13 title wins. Naturally, Red Devils fans are already starving for another one, but it's been hard to come by with Jose Mourinho manning the helm at Chelsea and their bitter rivals at Etihad Stadium spending a king's ransom on the world's top talents.
Louis van Gaal had a decent but ultimately underwhelming first year as the manager at Old Trafford, winning 20 matches but finishing a distant 4th on the table thanks to an attack that was anaemic at times.
But Van Gaal and club exec Ed Woodward have worked tirelessly in the offseason to trim the fat from the squad and bring in elite talents.
This new Red Devils squad looks like it might be a lot better than last year's.
Here are five reasons United WILL WIN the Premier League in May 2016…
#5 Midfielders for days
United spent upwards of £40m revamping their midfield, bringing in Southampton superstar Morgan Schneiderlin and Bayern Munich legend Bastian Schweinsteiger – a star under Louis van Gaal in the past.
With the two midfielders combining for nine goals in 45 matches between them and, with incredible versatility from years of experience, the elite duo will join the likes of Ashley Young and Michael Carrick to give Man United one of the best midfields in the Premier League.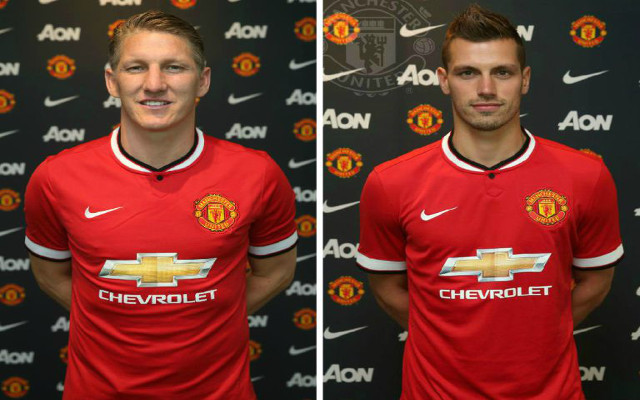 SEE ALSO:
New Man United third kit – 2015-16 alternative strip is rather UGLY
Man United's new formation: 3 different 4-3-3 styles LVG may play this season
UEFA coefficients: Man U fall below City in new rankings, Arsenal 7th best in Europe, Chelsea elite