---
The 2015 NFL Draft has begun, and the first four picks of the draft have taken place. There have been no trades, as every team has stayed at their respective position so far.
Sports video app
2015 NFL Draft: Fanatix mock draft 2.0 – Winston and Mariota go 1-2
2015 NFL Draft: Fanatix mock draft 1.0 – Mariota falls to the Jets
This will change at some point in the draft, but the picks went mostly according to plan. Here is a recap of the first four picks of the 2015 NFL Draft.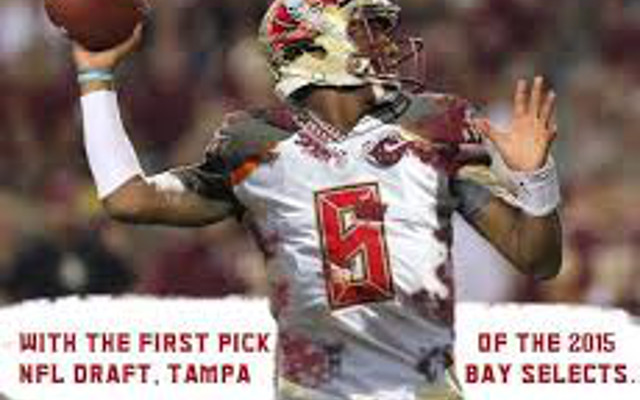 1. Tampa Bay Buccaneers – Jameis Winston, QB, Florida State
The Buccaneers made the pick that everybody expected them to take, as they selected who they expect to become their franchise quarterback. Winston enters the league as a Heisman Trophy winner and national champion, and he will have wide receivers Mike Evans and Vincent Jackson to throw to. Running back Doug Martin may be a prime weapon as well if he can bounce back.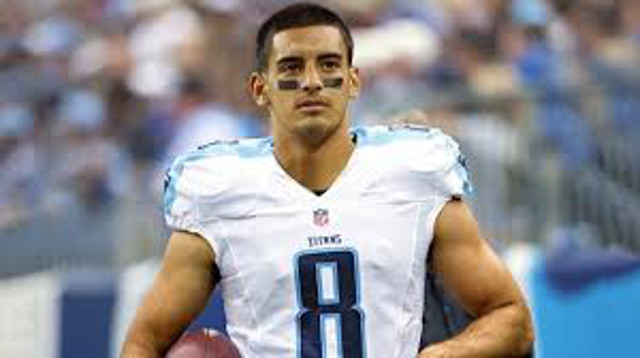 2. Tennessee Titans – Marcus Mariota, QB, Oregon
The Titans followed suit with the Buccaneers by selecting a blue-chip quarterback prospect in Mariota, who also won a Heisman Trophy in college. His rookie season may prove to be more difficult though as he will not have as good of a receiving corps or running game. There is also no guarantee that he will win the starting job over Zach Mettenberger.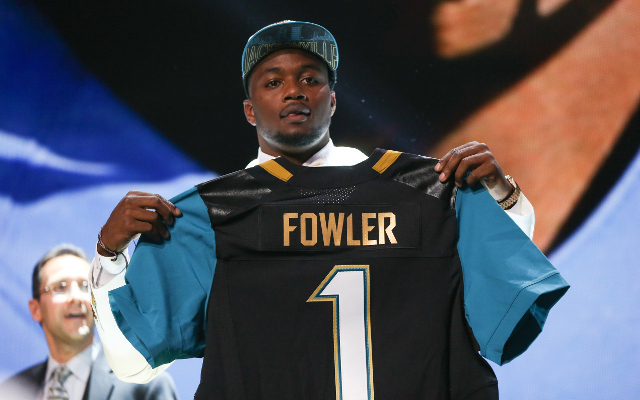 3. Jacksonville Jaguars – Dante Fowler Jr., DE/OLB, Jaguars
The Jaguars upgraded their pass rush with the selection of Fowler, but they passed on two surefire prospects in wide receiver Amari Cooper and defensive lineman Leonard Williams.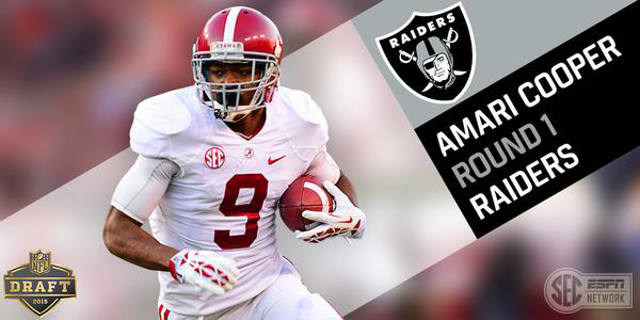 4. Oakland Raiders – Amari Cooper, WR, Alabama
Like the Jaguars, the Raiders passed on who may be the best overall player in the draft. However, they greatly upgraded their receiving corps as quarterback Derek Carr now has Cooper and Michael Crabtree at his disposal. If Carr can take that next step in his second season, the Raiders offense is sure to be at its best in years.