---
The striker is seemingly not getting the praise that is deserved.
During Liverpool's 4-3 Premier League victory against Swansea City on Sunday Daniel Sturridge netted a brace to help the Reds keep up their Champions League ambitions.
It was the striker's 17th and 18th league goals of the season, taking the 24-year-old's tally in the English top tier to 18 strikes in just 19 appearances.
Sturridge has also moved to within one goal of Manchester United great Ruud van Nistelrooy's record of scoring in 10 consecutive Premier League matches.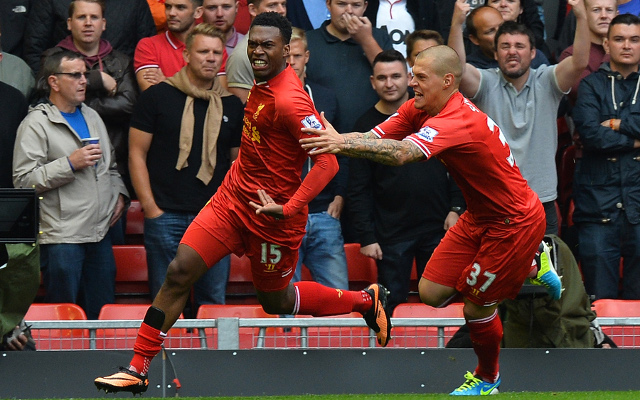 In fact the Manchester City youth product has shown incredible consistency this term, scoring in all but three of his appearances in the league.
All of this must make manager Brendan Rodgers feel very smug and the Northern Irishman deserves to be, after reaping the rewards of sanctioning a £12m transfer for the forward in January 2013.
At the time more than a few raised an eyebrow at the signing of Sturridge from Chelsea, with the England international having hardly set the world alight at Stamford Bridge.
In fact the attacker already has more goals at Anfield – 32 from 39 games – than the entire time spent in west London – 24 in 96 games.
There was a clear reason for this however, one that stretches beyond not putting confidence in Sturridge and to the fact that with Didier Drogba and Fernando Torres playing for the Blues at the time, the Englishman was forced out wide constantly.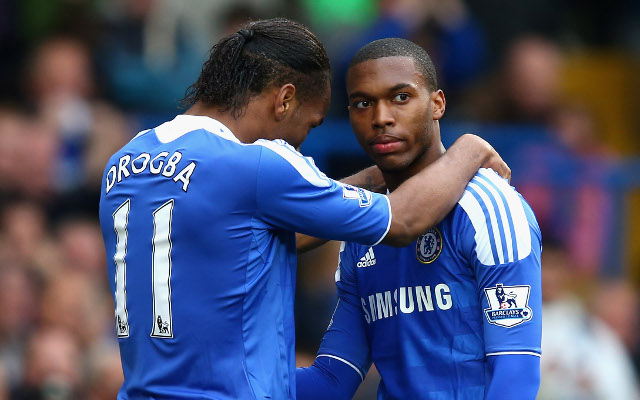 So when reevaluating those statistics and considering the attacking ace as a winger, it's actually a very respectable record.
Yet for all Sturridge's success on Merseyside the player does not seem to be getting the credit he deserves and there is one simple problem – he's English.
There is a strange way of treating domestic stars in England, which makes them worth twice or three times much as foreigners as soon as they break into the first team, but if they do achieve success they are never held in the same regard as their counterparts from abroad.
Take Torres for example, for all the Spaniard's problems currently the 29-year-old is considered a legend at Liverpool and yet when the striker first joined the club from Atletico Madrid in 2007 – and was at his most prolific – he managed 24 goals in his first 33 games, compared to Sturridge's 28.
Many simply state the Reds star is a poacher who would flounder without the same creative support, but not many forwards wouldn't suffer in that situation – just look at Robin van Persie at United this term.
Admittedly there may have been similar hype surrounding both Jermain Defoe and Darren Bent when they broke onto the goal-scoring scene in a similar way, but if the Three Lions are to have any success in the coming years Sturridge needs to be given more credit.
Watch the top 10 best Liverpool goals.
Read more Liverpool fc news.