---
Check out what your favourite player wore on the back of their jersey.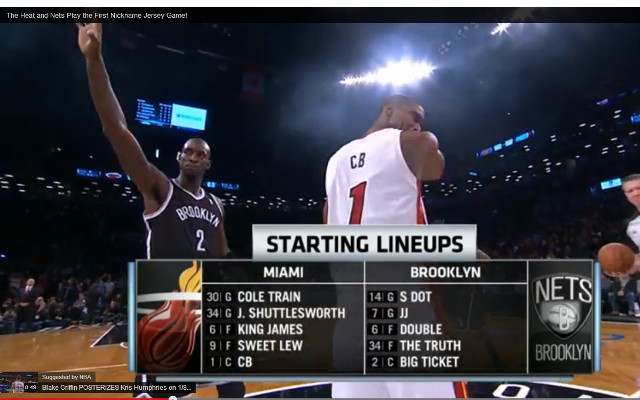 They are some of the biggest names in world basketball, not that you'd know it from these starting fives.
Members of the Miami Heat and the Brooklyn Nets worse special edition jerseys that featured alter-egos or nicknames for their clash last night.
While some like LeBron "King" James and Paul "The Truth" Pierce are well-known, others not as much with Rashad Lewis' "Sweet Lew" making him sound more like a Harlem Globetrotter.
The NBA is yet to confirm if these will become a thing for all teams to try in the future, however fanatix thinks it wouldn't be bad for just one game out of a team's 82-game season.