---
New Bears head coach Marc Trestman will implement read-option into 2013 offensive playbook.
The Chicago Bears are to run the read option as part of their 2013 offence, according to NFL.com.
The Bears will join the likes of San Francisco, Seattle, Washington and Carolina in running this new craze, a play in which the Quarterback will decide to  either keep the ball himself, or give the ball to the running back.
Its a simple play that has had a season to remember as teams were able to make big yards from a simple run play. While it was only used in college before this year, the play has spread like wildfire as defences are struggling to cope with how to successfully defend what seems to be the perfect play.
So how does it work?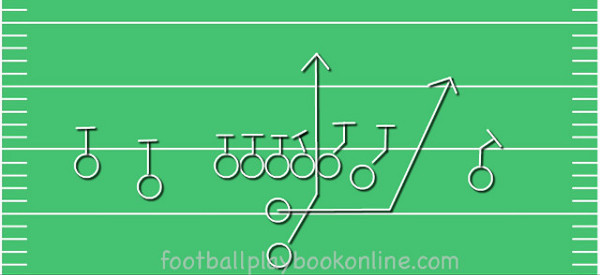 The image above shows the play in its most basic form. With the play going to the right, the right tackle and tight end will let their defender come through clean, as they look to head up field and block a linebacker. The unblocked defender then is caught in no mans land, he must either commit to tackling the running back or the Quarterback.
Nine time out of 10, he will tackle the wrong player, leaving a huge hole for the ball carrier to run into.
Here is what the play looks like with a defence in place: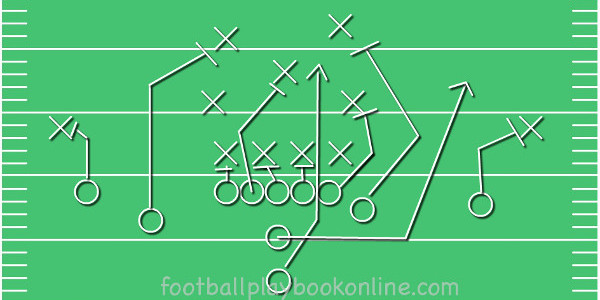 The right tackle and tight end move down field, engaging with linebackers to create the hole for either ball carrier. So long as the Quarterback makes the right choice, and blockers can hold their blocks for enough time, this play is theoretically impossible to stop.
Here is a video to explain the read option play further: