---
Leader beleives prestigious prize was given to him as a gift.
A spokesperson for Russian President Vladimir Putin denies he stole the Superbowl ring belonging to New England Patriots owner Robert Kraft.
During a meeting in 2005 with the world leader, Kraft took the massive ring out and showed Putin, with the NFL owner claiming he simply took it.
"I took out the ring and showed it to(Putin), and he put it on and he goes, 'I can kill someone with this ring,'" Kraft said.
"I put my hand out and he put it in his pocket, and three KGB guys got around him and walked out."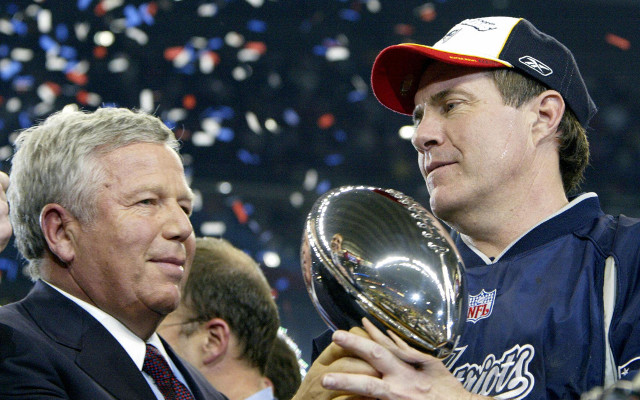 Kraft asked American offcials as to the best avenue to getting the 4.94-carat ring back, with the White House insisting the Patriots owner consider it a gift to ensure the continuation smooth American-Russian relations.
Kraft has never said Putin 'stole' the ring but indicated he did want the ring, which features 124 diamonds, back as he had an emotional attachment, with his name being inscribed on it.
But, In the aftermath of the initial confusion Kraft released a statement in 2005, saying that indeed the $25,000 ring was a gift.
Dmitry Peskov, speaking on behalf of the Russian government and Putin, said Kraft never indicated he wanted the coveted piece of jewellery back.
"What Mr Kraft is saying now is weird," Peskov said.
"I was standing 20 centimeters away from him and Mr Putin and saw and heard how Mr Kraft gave this ring as a gift."
Peskov indicated the ring currently is in the Kremlin, along with other gifts given to the state.
However, do not feel too sorry for Kraft as he still has the rings from the Patriots 2001 and 2003 Super Bowl winning seasons – just don't expect him to be showing them to any state dignitaries any time soon.