---
Those busy people at the Football Observatory have listed the 98 most valuable clubs in Europe based on the cumulative transfer values of all the players in their respective first-team squads.
Bayern Munich were surprisingly ranked lower than Premier League teams such as Chelsea, Arsenal and Liverpool.
Here, we break down the top 15 most valuable squads…
SEE MORE:
Fanatix Video App
Top 10 probable summer transfers
Top 20 most valuable footballers
15. Southampton: 197.6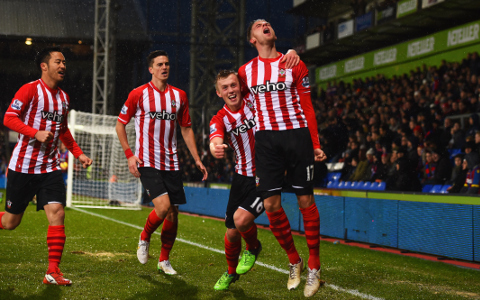 While finishing seventh in the Premier League standing this season, the Saints are climbing in rank. They have also been voted the 18th fastest climbing football club in the world, up from 30th last year. Look for even bigger moves for the club this off-season.
14. Roma: 220.6
The Serie A club has made a name for itself while finishing second in the league this year behind Juventus. With an already impressive team, the squad is looking at some high profile additions to the team such as Edin Dzeko and Carlos Bacca, which will add even more value to the Italians.
13. Napoli: 231.8
Although finishing behind Roma, at fifth in the league, Napoli has been known as being the most successful team in southern Italy. With a long and successful history, the club will almost always make this most valuable list.