---
The best strikers currently gracing the planet…
fanatix runs down our top ten strikers in world football right now. While the 9th and 10th spots are pretty debatable, we reckon the top eight are nailed on for the time being…
We know the occasional person will claim that 'Messi isn't a striker', or 'Ronaldo isn't a striker', but quite frankly, their goalscoring records prove otherwise!
To be fair, the rest of the list like to play as traditional no.9s!
So here's our top 10… What do you think?
10) Gonzalo Higuain – Napoli & Argentina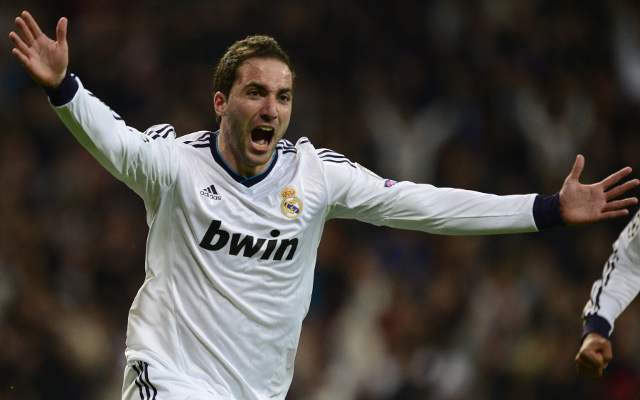 Higuain beats off the likes of Karim Benzema, Mario Mandzukic, Sergio Aguero, Mario Balotelli, Roberto Soldado and many other top notch strikers to make the top 10. The striker's record speaks for itself. 122 goals in 264 appearances for Real Madrid, in a team where Cristiano Ronaldo does his best to steal the limelight. The Argentine is one of the best natural finishers in the world, and Arsenal fans will be cursing the fact they missed out on his signature this summer. The 25-year-old is all set to go goal crazy for Napoli in Serie A this term.
9) Neymar – Brazil & Barcelona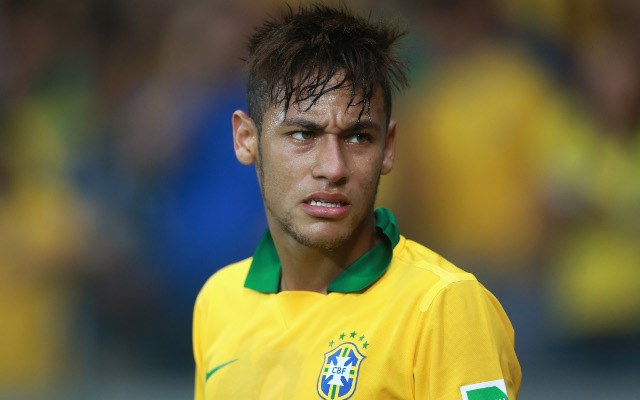 One day, we expect Neymar to feature much higher on this list – but before he proves himself in European football, he only makes no.9 in our list. His prodigious talent makes him one of the most exciting players in the world already, and at just 21-years-old, the £50m man who lit up the Confederations Cup earlier this summer is set to take La Liga by storm.
8) Robert Lewandowski – Borussia Dortmund & Poland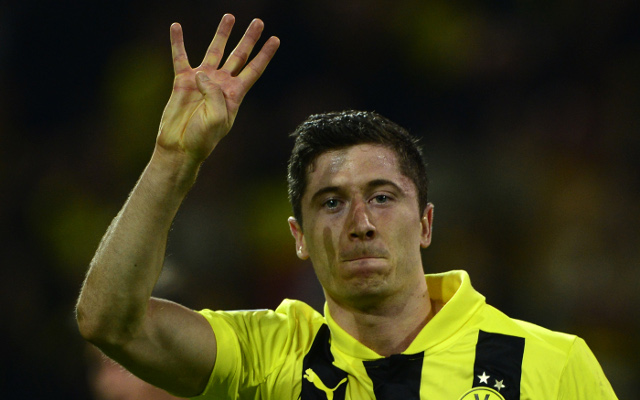 It seems a travesty that the 24-year-old will leave Dortmund to arch rivals Bayern Munich next year for nothing… The polish striker was brilliant in the Champions League last term, smashing four past a hapless Real Madrid side in the semi-finals. He's bagged 66 in the past two seasons for the Bundesliga runners-up, too. Blackburn fans will rue the day Sam Allardyce missed out on his signature
7) Zlatan Ibrahimovich – PSG & Sweden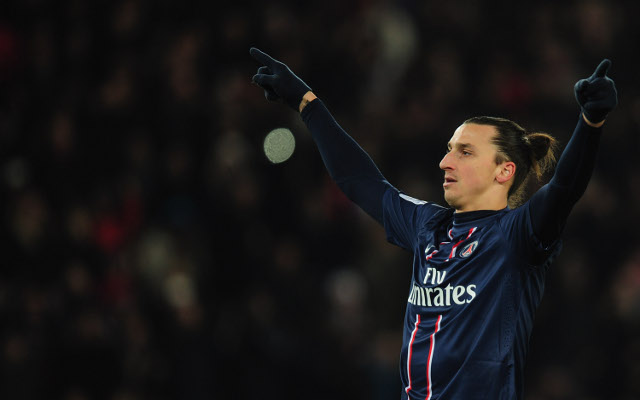 The oldest forward on the list, Ibrahimovich is easily one of the most talented players of his generation. Extraordinarily, the giant Swede has won a league title in the various European countries he's played in for every one of the past nine seasons. Ibra also has the highest cumulative transfer fee spent on him than any player in the history of football – coming in at roughly £130m. He also has 269 goals in 536 games. Serious player.
6) Edinson Cavani – PSG & Uruguay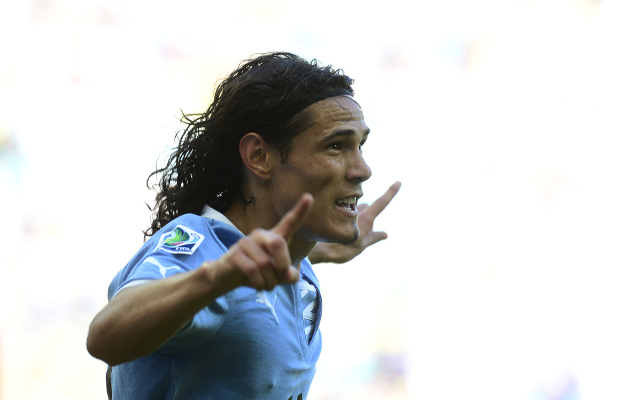 Another PSG striker, and the first of two Uruguayan forwards on the list, Cavani is one of hottest properties in world football right now. Costing the Parisians a whopping £55m, Cavani comes fresh from Serie A, where he has scored an outrageous 104 goals in the past three seasons for Napoli. An outstanding finisher with a rifle of a shot off either boot, the powerful Uruguayan easily deserves his place high on this list.
5) Luis Suarez – Liverpool & Uruguay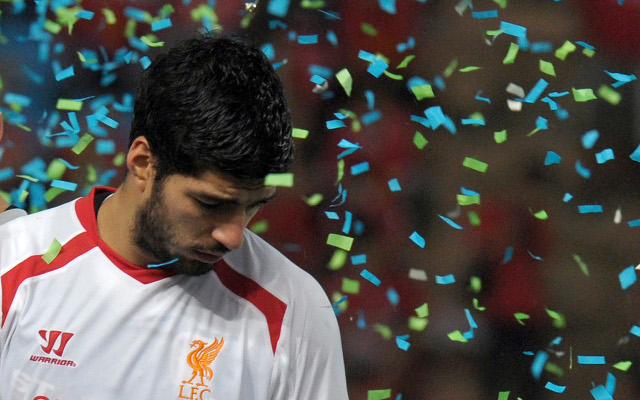 For all his moaning, sulking, and downright disrespectful attitude to his club Liverpool – Luis Suarez has got a point: he does deserve to be playing Champions League football. One of only two players in this top 10 who won't be doing so next term, the competition will be weaker without the brilliant Uruguayan's nutmegs, flicks and goals. The feistiest player on this list – Suarez leaves absolutely nothing on the pitch, and goes to battle every time he steps on the grass.
4) Robin Van Persie – Manchester United & Holland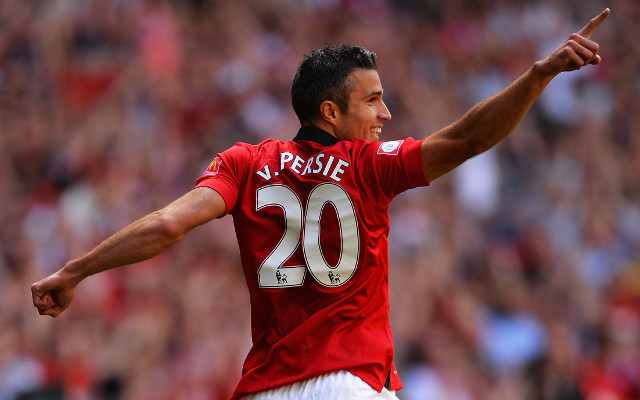 The Premier League's top scorer for the past two seasons, it's hard to think Robin Van Persie wasn't even played as a central striker until the latter half of his career. His wonderful left-foot, fantastic movement and uncanny ability to find the net when it matters make the Dutchman the best striker in the Premier League, and one of the best in the world.
3) Falcao – Monaco & Colombia
If you looked up 'centre-forward' in the dictionary, there should be a picture of Falcao beside it. Everything you want in a traditional no.9, Falcao is lethal in the box, strong as an ox and is entirely focussed on goalscoring. Can score in the air and from either foot, the Colombian striker moved to Monaco this summer for £50m after steamrollering all before him with Atletico Madrid, bagging 70 goals in two seasons.
2) Cristiano Ronaldo – Real Madrid & Portugal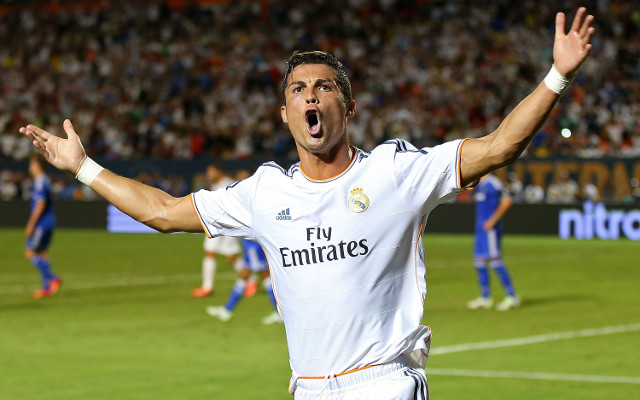 When Los Blancos shelled out a world-record £80m transfer fee for Ronaldo from Manchester United in 2009, some were worried they might have overpaid for the attacker. How wrong they were… 201 goals in 199 games later, Ronaldo has proven why in any other generation of footballers, he would rightly be regarded as the best player on the planet. To think he's scored this many times cutting in from a wide left position, makes his record all the more outstanding.
1) Lionel Messi – Barcelona & Argentina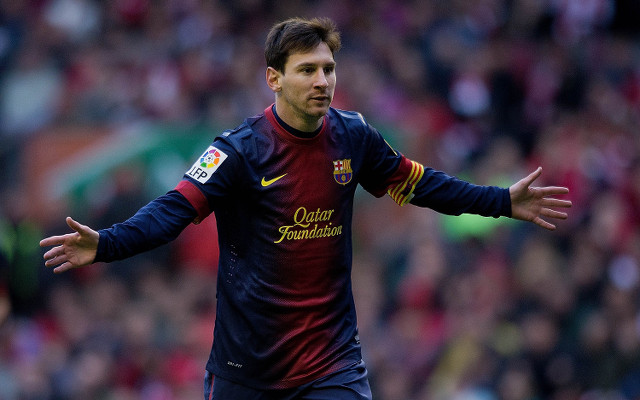 Shock horror… Messi tops our list of the ten best forwards in world football, as he tops virtually every list he ever features in. Four time consecutive Ballon D'or winner, Messi is quickly becoming considered by the growing majority as the greatest footballer ever to have played the game. In his last four seasons, he's scored 47, 53, 73 and 60 goals for Barcelona. Remember, any normal striker is praised for scoring 20 goals in a season, whereas Messi has usually done this by November. A ludicrous footballer, who was best described by Arsene Wenger after the Frenchman received a Champions League drubbing at the hands of the Argentinian… 'Messi's like a Playstation player,' he said. 'He's unstoppable.' Sadly for defenders everywhere, Wenger's got it spot on.