---
With such a great tradition of cricketers, who is the best the country has ever produced?
When the phrase Indian batsman comes to mind the words, elegant, stroke-play and aggressive are never too far behind.
With the country producing some of the best all round players in the past 60 years, it is also only fair they have produced some of the best batsmen of the modern era.
fanatix counts down from number 10 to the top place of the best to have wielded the willow for their country.
10. Virender Sehwag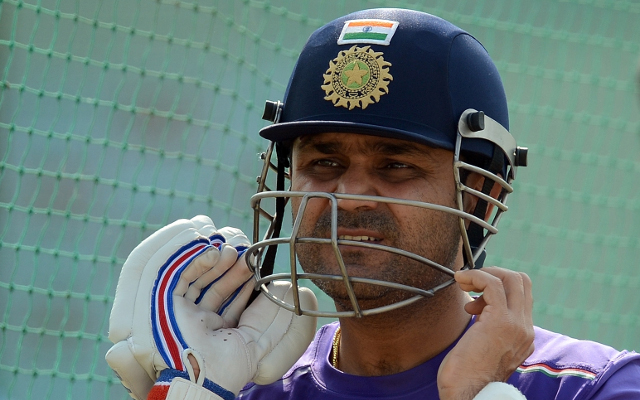 Profile
Born: October 20, 1978, Delhi
Current age: 35 years 39 days
Major teams: India, Asia XI, Delhi, Delhi Daredevils, ICC World XI, India Blue, Leicestershire, Rajasthan Cricket Association President's XI
Playing role: Top-order batsman
Batting style: Right-hand bat
Bowling style: Right-arm offbreak
The brutal style of Virender Sehwag is typical of the modern-day approach to cricket – score as many runs as quickly as possibly and give your side every chance of victory.
His amazing record has seen him average 49.34 in Tests and 35.05 in ODI's at a strike-rate of 82 and 104 respectively, testament to his nature when at the crease.
His lack of footwork and "classic" textbook technique has seen him fall down the list compared to his contemporaries, however, his amazing eye to pick up the line-and-length means he he able to play his shot to great affect despite not always getting to the pitch of the ball.
Check out one of his amazing knocks below.