---
There are plenty of compelling Super Bowl storylines as the Seattle Seahawks are preparing to defend their title against the New England Patriots.
READ MORE:
Tom Brady on Peyton Manning – New England Patriots quarterback wants Denver Broncos to return
Richard Sherman son – Seattle Seahawks cornerback expecting birth of son within next week
Marshawn Lynch media – (Video) Seahawks running back has a message for media reporters
Super Bowl 49 is set to take place on Sunday, and the Seattle Seahawks are hoping to repeat as Super Bowl champions as they take on the New England Patriots.
In their first Super Bowl victory, they shell-shocked the high-powered Denver Broncos offense by holding them to eight points. They will look to achieve a similar result against the Tom Brady-led Patriots offense.
In their previous meeting, the Seahawks rallied from a 10-point deficit to defeat the Patriots, 24-23, as Brady threw two interceptions before Seahawks cornerback Richard Sherman tracked him down and taunted him.
There has been plenty of trash talking going on before this game as well, and the Seahawks will look to back up their talk once again.
Here are the top seven storylines heading into the big game.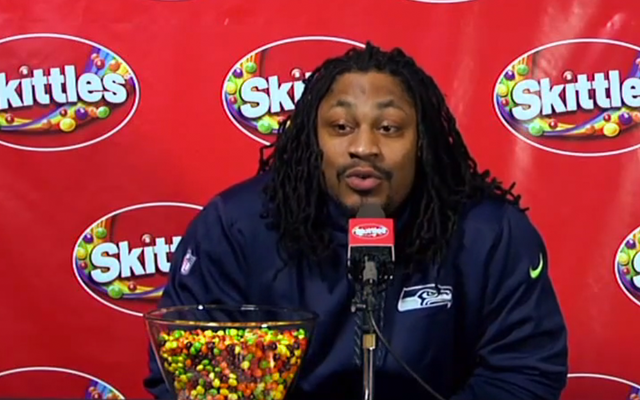 7. Marshawn Lynch vs. the media
This does not affect the game in any way, but the Seahawks running back's refusal to speak openly with the media is one of the things that NFL fans will remember the most. Lynch will always give a short answer when reporters try to ask him questions and keep it the exact same for the remainder of the interview. However, there have been exceptions such as his Skittles interview.