---
German champ set to turn heads this weekend in the Monaco Grand Prix
Red Bull Racing's Sebastien Vettel will wear a provocative new helmet for this weekend's Monaco GP, with the back of his head to feature a 1950's pin-up model.
What makes the design racy is the model's bikini will slowly disappear as his gets hotter, thanks to heat-sensitive paint.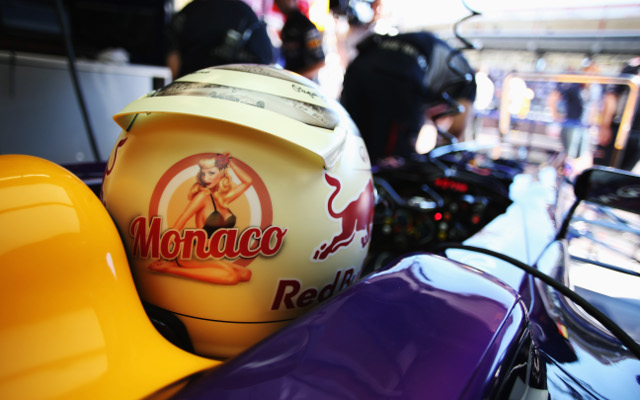 The rest of the cream colored helmet is rather tame by comparison with the crown bearing a tribute to the great Stirling Moss's against-the-odds Monaco triumph in 1961.
Vettel has made a habit of changing his helmet almost as often as his race suits, with his latest design the most unique seen on the grid.
No word yet from producers of the television coverage if they will target the male 15-24 years demographic with extended shots of the back of Vettel's head mid-race.
Did you know that Vettel's helmet is special? When it's hot, the bikini disappears twitter.com/OfficialMinis/…

— MiniDrivers (@OfficialMinis) May 23, 2013