---
Even Tony Romo has to facepalm at the sight of his boss's outlandish behavior.
Always a lightning rod of controversy, the aging Dallas Cowboys' owner Jerry Jones has a very odd sense of fun. The 71-year-old (married) owner and self-appointed GM of the team has been caught with his pants down (or in this case, someone else's pants down) in some recent scandalous photos taken of him.
(Photos courtesy of terezowens.com)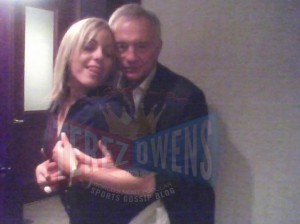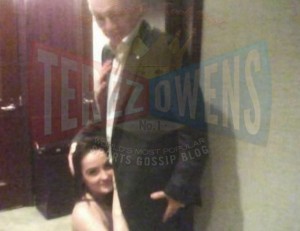 Jones has been known for doing and saying some crazy things when he's drunk, but this may be on an entirely different level.
According to Deadspin, the man behind the photos is a…. unique individual (some may even say crazy) who seems to think that Jerry Jones is the son of G-d, but for some reason was trying to blackmail him….. it's very intricate and complicated and you can read about it here.
Jones' Cowboys have won only two playoff games in seven trips to the playoffs since they won Super Bowl XXX in 1995.