---
The Gunners have started well but can it continue?
With the Premier League a little over quarter of the way in Arsenal top the division with eight wins and 22 points from 10 matches. Here's how fanatix feels the Gunners will get on come the end of the season.
After 10 matches
The north London club look strong currently with most of the starting XI in the superb form, most notably midfield supremos Mesut Ozil and Aaron Ramsey.
The pace and skill at which the team are playing is impressive and a minor blip on the opening day against Aston Villa aside, have looked strong in all of their matches.
Upcoming fixtures
Sunday 10 Nov: Manchester United – away.
Saturday 23 Nov: Southampton – home.
Saturday 30 Nov: Cardiff City – away.
Wednesday 4 December: Hull City – home.
Sunday 8 December: Everton – home.
Where it could go wrong
Despite a seeming abundance of talent in midfield the side still have some problems with squad depth – most notably up-front and in defence.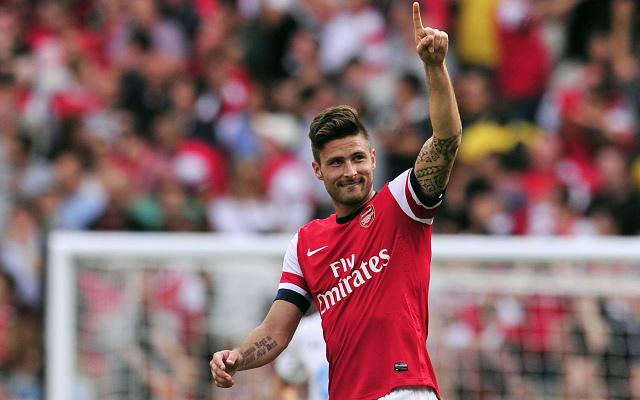 Any injuries to first team stars such as Olivier Giroud, Laurent Koscielny or Per Mertesacker could leave Arsene Wenger with problems and a new centre-back and striker in January would be helpful.
Where they need to improve
At the moment things seem to be going pretty well, with perhaps the only tactical issue still being the side's inability to break teams down when they can't pass their way round them.
When faced with big imposing sides such West Ham United or Manchester City the team could struggle to come away with a win.
Predicted finish: 3rd.
Dapatkan Arsenal rumor transfer dan berita dalam Bahasa Indonesia di fanatix ID!