---
Boxing legend humble brags about his enormous wealth.
Floyd Mayweather gave his fans another reminder of how well off he is (as if they needed reminding) by posing in bed with $1 million in cash.
Read More:
Live Ryder Cup streaming – Stream the Ryder Cup live
(Pictures) Amazing Ryder Cup WAGS In All Their Glory.
Ryder Cup USA WAGS
It is yet another instance of the 37-year-old losing touch with reality and comes off the back of him bringing in an estimated $32m for the rematch with Marcos Maidana.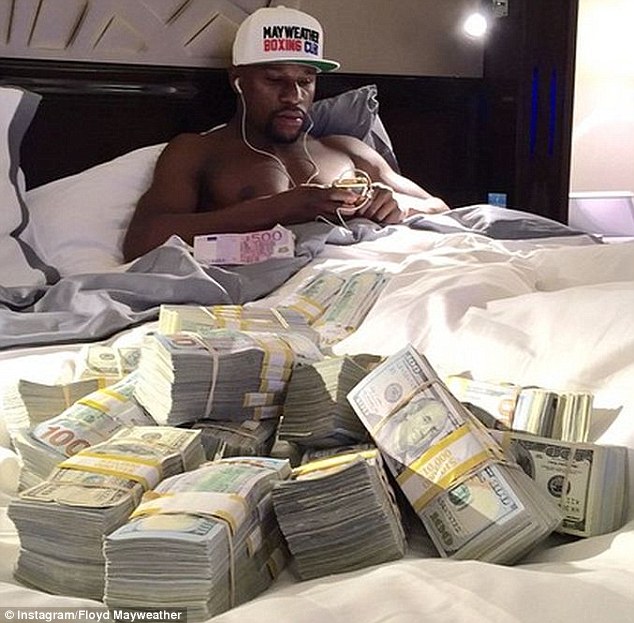 (Hot WAG Gallery) Sexy pictures of Cristiano Ronaldo girlfriend Irina Shayk.