---
Best mixed martial artists from Canada and Australia to battle it out on reality show.
Middleweight contender Patrick Cote and Australian fighter Kyle Noke have been named by the UFC as the coaches for the latest version of The Ultimate Fighter (TUF) series.
Pitting the best unsigned mixed martial artists from Canada and Australia against each other for a lucritive contract, TUF Nations: Canada v Australia, is the latest international version of the popular reality television show.
The UFC has previously attempted to tap into overseas markets where MMA is booming, with the UK taking on America, England duking it out with Australia and Brazil having two series of its own TUF show.
Try-outs in Toronto and Sydney will be announced next month for the 22nd incarnation of the show, which is expected to hit screens in early 2014.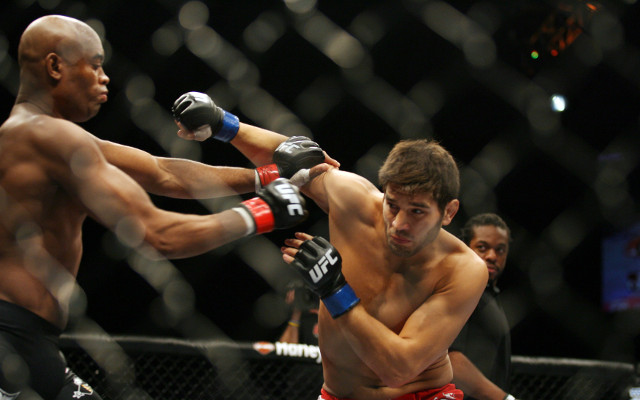 Cote and Noke both are previous TUF cast members, however, the announcement didn't state if they'll meet in a traditional season-ending, coach versus coach bout.
Cote (19-8 MMA, 6-8 UFC), a former middleweight title challenger and TUF 4 runner-up, is on a 6-1 run, which included a recent welterweight debut and a decision victory over Bobby Voelker.
Noke (20-6-1 MMA, 4-2 UFC), a quarterfinalist on UUF 11 won his first three UFC fights.
Recently he halted a two-fight skid with a TKO victory over Charlie Brenneman at UFC 152 but has been on the sidelines since the September fight due to a shoulder injury.