---
Johny Hendricks to finally get his chance to claim championship gold.
UFC president Dana White confirmed he was working towards having Georges St-Pierre defending his welterweight title against number one contender Johny Hendricks in Las Vegas later this year.
The bout is slated to take place in November at UFC 167, however, it could be changed depending on the promotion's schedule.
Hendricks has been pushing for his title shot after capturing an impressive six-fight win streak, with his last two fights coming in impressive fashion.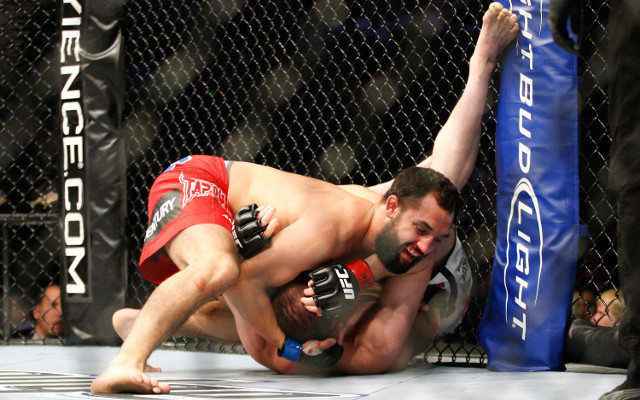 As the co-main event at 154, Hendricks delivered a statement just minutes before St-Pierre defended his belt against Carlos Condit, by knocking out Martin Kampmann with his trademark left hook.
Hendricks (15-1 MMA, 10-1 UFC) the faced Condit on the main card of UFC 158, which was highlighted by St-Pierre defending his title against Nick Diaz.
After Hendricks again overcame the foe in front of him he called out St Pierre to give him the title shot he has been building towards for more than two years.
Despite White agreeing Hendricks was next in line to take on St Pierre the title shot looked to have been taken away from the 29-year-old, when talk surfaced of a possible superfight between Canadian champion and Anderson Silva.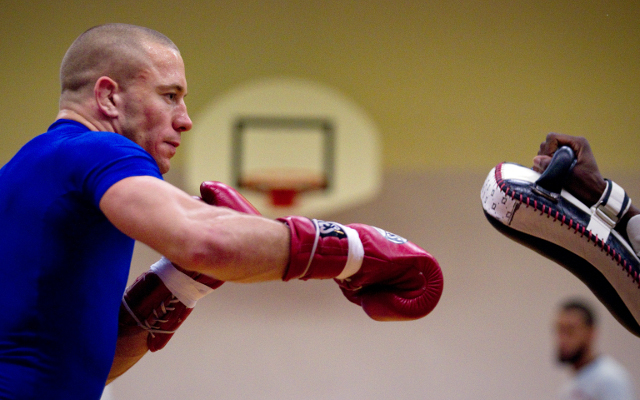 Hendricks said he was will to wait to fight St-Pierre if the proposed bout with Silva went ahead, in order not to risk injury or loss of buzz and momentum in a tune up fight.
But it seems for the fighter nicknamed 'Big Rig' he does not have to wait much longer to get his hands on the champion.
St Pierre will fight for the first time outside of Canada for several bouts, as he looks to continue to solidify his reputation (24-2 MMA, 18-2 UFC) as one of the best pound-for-pound fighters in MMA history.