---
Paris St-Germain is the highest paid sports team in the world according to the annual SportsIntelligence Global Sports Salaries Survey (GSSS) published in association with ESPN, which was made public earlier today.
SEE MORE:
Fanatix Video App
Top 10 Premier League dribblers
New Premier League kits rated
The average pay per player for PSG is £5.3m per year. PSG is owned by Qatar Sports Investments, an extremely wealthy oil-funded company. It has owned the club since 2011, winning the league title's in France's top division the last three years.
"Before Qatar Sports Investments bought France's PSG in 2011, they weren't among the top 10 French clubs in all-time title wins," Nick Harris, editor of Sportsintelligence.com said. "Now they're on a hat trick of title wins and the world's richest sports team."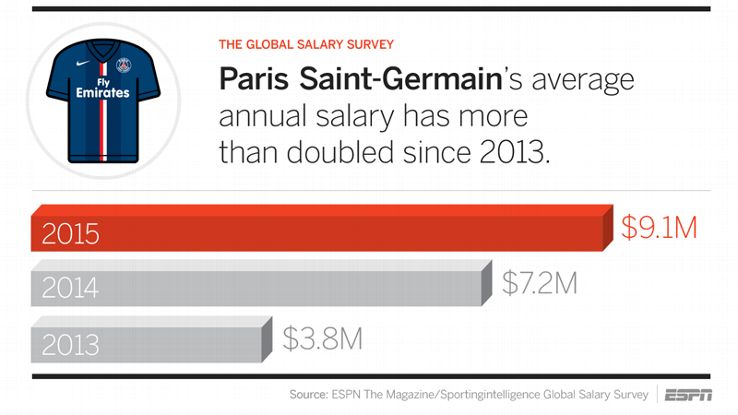 The next top teams are Real Madrid, Manchester City, Barcelona, and the Los Angeles Dodgers respectively.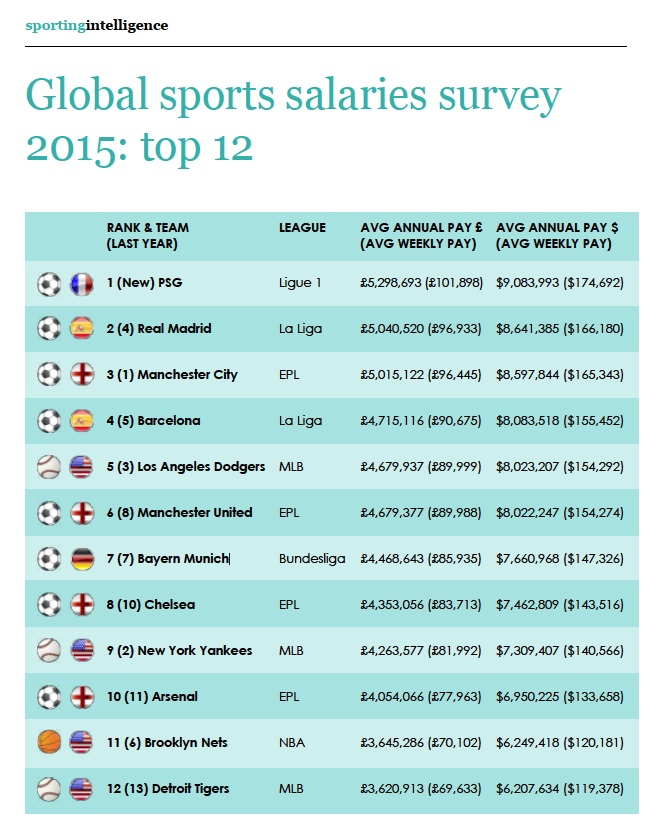 Eight of the top 10 are football clubs, showing the domination in the sports world. The only other two being MLB teams. NFL teams didn't even come close, with the Miami Dolphins coming in at £1.48m at No. 124.
The top 333 teams in 17 major pro leagues, that cover seven major sports, 13 countries, and 9,731 athletes make a combined total of £11.54 billion. Sports is obviously a high paying field that is now completely dominated by football.